Marikana: World Bank loan undermines Lonmin's arguments, says academic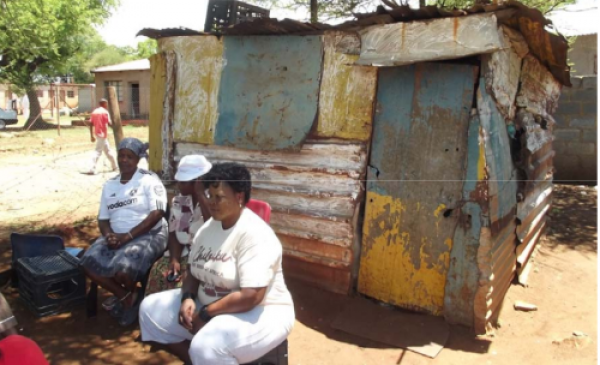 During the hearings of the Marikana Commission, Lonmin executives said the company had not been able to afford to keep its 2006 promise to build 5,500 new houses for workers. Yet a year later, in 2007, the International Finance Corporation had made finance of US$150 million available to Lonmin - part of it for a "large-scale community development programme".
In terms of commitments made under the Mineral and Petroleum Resources Development Act, Lonmin undertook to convert all its single sex hostel accommodation and to build an additional 5,500 houses for migrant workers, by September 2011. In the first three years, 3,200 houses were to be built and 70 hostels converted. But by the end of the 2009 financial year, only three of the 3,200 houses had been built and only 29 hostels converted.
Lonmin executives told the Marikana Commission hearings that the company had not been able to afford to keep its promise because of the 2008 financial crisis.
Yet in 2007, finance of US$ 150 million had been made available to Lonmin by the International Finance Corporation and the company had apparently promised to use some of it to build houses.
The IFC, which is an arm of the World Bank, announced in March 2007 that it would spend up to $50 million (roughly R550 million at today's exchange rates) to buy shares in Lonmin, and would also give the company a $100 million loan repayable over ten years.
The three year IFC-Lonmin project was to consist of: - the development, expansion, and mechanisation of Lonmin's South African mines; and - the development of a "comprehensive, large-scale community and local economic development" programme.
In a press release at the time, Lonmin CEO Brad Mills said: "Our partnership with IFC will help to enhance Lonmin's continued commitment to the long-term sustainability of our local communities and to allow us to build on our ongoing work to create mutually beneficial relationships with these communities".
"We look forward to working with Lonmin and its stakeholders toward encouraging community development," said Rashad Kaldany, IFC Director of Oil, Gas, Mining, and Chemicals, in the same press release. "IFC and Lonmin share the objective of maximizing the benefits from mining operations to help improve people's lives in Africa."
Mills told Business Day Lonmin would use part of the cash to build 5,000 houses in the next five years for community members, with 600 scheduled to be built the same year.
"The availability of World Bank money, which a Lonmin exec said would be used for building 5,000 houses between 2007 and 2011, undermines the case that Lonmin 'couldn't afford' to build more than three such houses," says Patrick Bond, director of the University of KwaZulu-Natal Centre for Civil Society.
The IFC seems to have been satisfied with Lonmin's track record, noting at the end of the project: "IFC and South Africa's Lonmin recently completed a three-year partnership that helped transform the way the world's third-biggest platinum miner operates."
In their report to retired judge Ian Farlam this week, the Commission's evidence leaders dismissed Lonmin's affordability argument as "ultimately irrelevant". The obligation to build houses was legally binding under the Act, they said, and Lonmin had made no application to the government to vary these obligations.
They also noted that the housing would have cost R665 million and that over the same period Lonmin had paid more than R1.3 billion in "marketing commissions" to Lonmin Management Services and/or a Bermudan subsidiary, Western Metal Sales.
At the time of publication the IFC's Johannesburg office had not yet responded to a request for comment. Comment will be added when it is received.
Dodgy people are suing us. Please support us by contributing to our legal costs and helping us to publish news that matters.
© 2016 GroundUp.
This article is licensed under a
Creative Commons Attribution-NoDerivatives 4.0 International License
.