NEWS
Social grants being illegally deducted before reaching recipients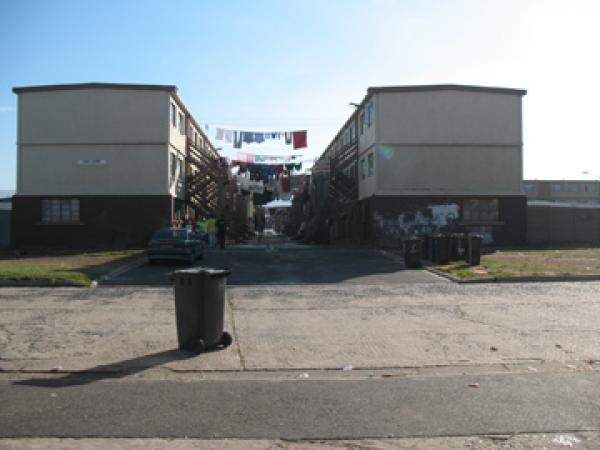 Human rights advocacy NGO, Black Sash, have launched a country-wide campaign in a bid to stop illegal debt deductions from the grants of South African Social Security Agency (Sassa) beneficiaries.
The "Hands off the Social Grants" campaign was started in November last year following complaints from beneficiaries.
The main focus of the campaign is to understand how the different types of deductions for loans, airtime, electricity and other goods, occur.
According to Sassa officials, the Head office helpline has to date received 330 complaints for these deductions, which are currently being resolved.
The social assistance legislation stipulates that Sassa can only deduct a maximum of ten percent (10%) for funeral policies.
The rest of the grant amount must be paid out in full to the beneficiaries.
However, Black Sash have attributed the introduction of Cash Paymaster Services (CPS) in 2012, to the overwhelming number of complaints about the illegal transactions received by their partners, the Association for Community Advice Offices in South Africa.
According to its website, CPS has since February 2012 —facilitated by its holding company NET1— been responsible for distributing the monthly social welfare grants for more than ten million of the beneficiaries.
Black Sash says that about 21 million people associated to the social grants were required to re-register their personal details when Sassa and the Department of Social Development introduced the biometric payment system.
In the matter between AllPay, CPS and Sassa in November last year, the Constitutional Court ruled that the contract along with the enrolment and payment of recipients agreement signed in 2012, was constitutionally invalid.
The court ordered Sassa to start the tender process within a 30 day period from April this year. CPS will, however, continue distributing the grants until a new tender has been awarded or for the remainder of their current five year contract with Sassa.
Black Sash launched a pilot project in 2012 in the Western Cape and Eastern Cape to get an idea from beneficiaries and consultants of the norms and standards of Sassa's basic services.
During the compilation of their findings, Black Sash discovered several complaints by beneficiaries who could not account for the deductions of debts like airtime and electricity from their accounts.
Last week, GroundUp visited Sassa beneficiary, 65-year-old Esme Catherine Pamplin of Heideveld.
Since February this year, Pamplin has had over R100 deducted from her bank account each month for electricity and airtime.
The deductions not only forced their family to cut back on essential goods, but had a negative impact on her well-being. See "Now I can't afford groceries.".
Black Sash has been highlighting cases like Mrs Pamplin to Sassa, the Department of Social Development and the South African Reserve Bank.
In 2013, with the support of several other advocacy groups, Black Sash wrote an open letter to Social Development Minister Bathabile Dlamini and several other departments and organisations.
Black Sash and their partners met with Dlamini in January this year. During the meeting, a ministerial task team was elected to explore solutions to the problem.
Lynette Maart, Black Sash's national director, said the aim of the campaign was to stop the deductions and for beneficiaries to be reimbursed.
"We want to understand the different types of deductions which will help to try and stop them from happening. It's a widespread problem across South Africa," she said.
Maart said beneficiaries were often left without enough money to pay for basic goods like groceries for the month.
"Not having enough money to buy basic essentials is an issue. In many cases, children of the grant holders are blamed for using their ID numbers and documents to buy airtime. This ultimately causes stress within the family," she said.
Maart said most of the beneficiaries affected by the deductions, often lived with constant debt.
"By the time they get their monthly grants, it is already owed to a money lender. People have no control over the money taken from their accounts. When beneficiaries try and get resources, they struggle so much, they just give up in the end," she said.
National advocacy manager at Black Sash, Elroy Paulus, has recently visited Diazville in Saldanha Bay where a number of beneficiaries have had their grants deducted, mostly for electricity.
"There are many violations being committed. If grants are used as collateral for other payments, then the grant can be taken away and the beneficiary criminally charged. Reckless lending by loan sharks is also a big problem," Paulus said.
Sassa spokesperson Shivani Wahab said the majority of the beneficiaries were not affected. "We are aware that there are some deductions that are disputed by beneficiaries. They need to call CPS to request for the amounts deducted to be reimbursed to them. CPS will investigate the matters and pay any wrong deductions made back to beneficiaries," she said.
Wahab cautioned beneficiaries against marketing companies requesting personal details to sell airtime and other products.
Grant recipients get a Mastercard with which to withdraw their grants. She said it was important for beneficiaries to keep their pin numbers and Mastercard concealed.
"It also happens that family members and children of beneficiaries get hold of the Sassa card and its pin number to buy items. Syndicates also get hold of the cell numbers of beneficiaries and buy airtime against those numbers. These problems are dealt with on a national level," she said.
Wahab urged beneficiaries that need assistance or need to be reimbursed to call the toll free helpline at 0800 60 01 60.
CPS did not respond to our requests to be interviewed.
© 2016 GroundUp.
This article is licensed under a
Creative Commons Attribution-NoDerivatives 4.0 International License
.