NEWS
Farm worker who loses finger alleges he has not been compensated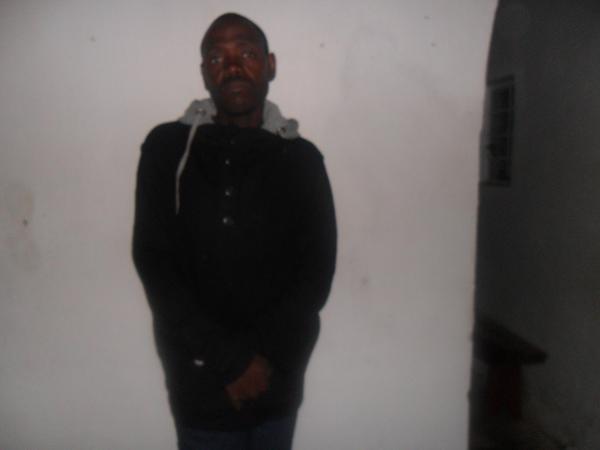 Fabiea Thokoana, a 39 year old worker at Kanetvlei Farm in Worcester, says that he is battling to obtain compensation after he lost his middle finger while on duty on 29 May this year.
He explained that the other employees he was working with accidentally dropped a grinder on him as they were taking it out of the truck at the farm. The heavy machinery caused his finger to be severed. When he went to the hospital for examination, the doctor put him on two weeks of sick leave. The wound is bruised and has not yet healed.
Thokoana is currently going to work with the injury. He says that he has no option but to work as he has a wife and two children to financially support.
Thokoana says that he is not happy with the way that the farm management handled the matter, "I paid R80 medical bills even though I was injured at work. Kanetvlei management told me to renew my expired asylum document so that they could compensate me and I did. I also went to my birth country, Lesotho, to obtain a passport. When I returned to work with the valid documents, none of the management team took responsibility. They kept referring me to each other without assisting me. The accident happened in May and by June my work permit was already secured."
Thokoana says that he does not understand why compensating him is taking this long. He now believes that management might have wanted to use the invalid work permit as an excuse not to pay him.
One of the farm managers, Vincent Benson, disagreed with Thokoana's allegations and said that there is a personnel consultant who is aware of all legal details in regard to the victim's compensation issue and that GroundUp should contact this person. He said, "It is not true that the employee paid his own medical bills when he was injured on duty. The farm paid and asked him to bring any other medical bills or doctor's receipts if he ever needs further treatment."
Michael Bagraim, a labour attorney in Cape Town, explained, "Employers have to register their employees for workman's compensation, else they risk criminal liability. If a serious injury occurs at work the employee must be given the necessary sick leave to recover. The employee must then be accommodated in terms of the Labour Relations Act and given lighter work if necessary. The employer has to pay three weeks sick leave to the employee and then the full salary for three months, but the employer can recover the three months salary from the Workman's Compensation Fund."
© 2016 GroundUp.
This article is licensed under a
Creative Commons Attribution-NoDerivatives 4.0 International License
.