Du Preez was no longer an informer, says police officer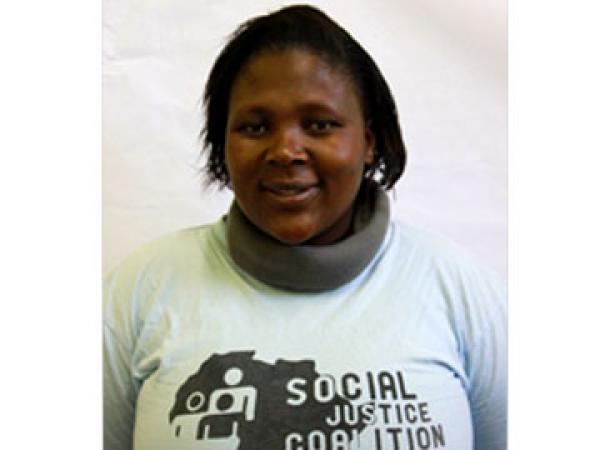 Rowan du Preez was no longer a police informer at the time of his death last year, police sergeant Andile Tshila told the court last week during the trial of Social Justice Coalition leader Angy Peter.
Peter is on trial with her partner Isaac Mbadu and two others for the murder of Du Preez, who had confessed to stealing Mbadu's TV two months earlier.
Tshicila was primarily questioned by advocate for the defence William King about events that took place shortly after the television was stolen on 11 August 2012.
He said after receiving several phone calls from du Preez he agreed to meet him on Sunday 12 August.
When they met, Du Preez was accompanied by two Mfuleni community members. Tshicila said Du Preez got into his car and showed him marks on his chest, stomach and back which suggested he had been assaulted. He said he then brought Du Preez to the Blue Downs Police Station to protect him from community members angry about the theft of the TV.
Tshicila said Du Preez was his registered informer, whom he had recruited one year and three months before the theft of the TV. He had been de-registered as an informer shortly before his death because he had not provided enough intelligence about criminal activity, said Tshicila. The defence argued that Tshicila had arranged to meet Du Preez that afternoon on the assumption that he had more stolen goods to fence and that when Tshicila saw that Du Preez was accompanied by other people, he forced Du Preez into the car and took him to the police station into order to evade community members and cover up his own criminal dealings.
King read out a document from an internal investigation in which du Preez confessed to stealing the TV and claimed he had given it to Tshicila, and said he would be prepared to testify to that effect.
The same document stressed that du Preez was the only person who could testify to Tshicila's involvement in the crime.
Tshicila said there had been no hearing in relation to these charges on account of Du Preez's murder. He had never been treated as a suspect in a corruption investigation or questioned in relation to the murder investigation, he said.
Peter's Defence team argues that these events provide a motive for certain police officers to want to silence Peter. They also argue that irregularities in the conduct of the investigation into the theft of the TV and the murder of Du Preez raise questions about whether Peter is receiving a fair trial.
The trial will continue on 8 May.
Dodgy people are suing us. Please support us by contributing to our legal costs and helping us to publish news that matters.
© 2016 GroundUp.
This article is licensed under a
Creative Commons Attribution-NoDerivatives 4.0 International License
.