Zimbabwean family struggling to cope with rape case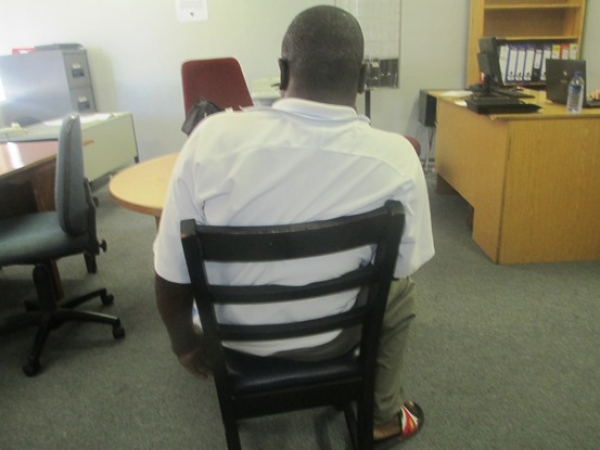 Michael is a Zimbabwean asylum seeker who is struggling to put food on the table for his family. His situation became worse in 2014 when his 14-year-old girl fell pregnant after she was allegedly raped by his 43-year-old friend. She delivered a baby boy on 11 March 2015.
The mother says, "It is hurting us that the accused is walking freely and leading a normal life as if nothing happened, yet we are struggling to cope emotionally and financially. Finding transport money to go to the clinic for a check-up for the baby is hard. We were suppose to go to Scalabrini Centre for assistance with baby formula and clothes on Wednesday but we could not because of a lack of travelling money … We need to buy diapers and formula for the new baby. Besides the new baby's mother, we have three other children going to school who still need food and uniforms."
The victim is the first born in the family of five. The mother says it is hard for her to explain to the other children about the pregnancy. She is pretending that the new baby is hers and feeding the child formula to allow her daughter to continue with schooling.
The father is an informal trader. He sells electrical items. He says his monthly income is around R2,000 out of which he must pay R1,500 rent plus R300 electricity. The family has moved to Delft. They came to Cape Town in 2008. His wife used to sell secondhand clothes at Nyanga Junction, but became demotivated because it was not profitable. She intended to look for a job but now she has to take care of the new baby.
Michael's wife was away in Zimbabwe when her daughter was allegedly raped. The family's electrical meter box was faulty and there was no electricity in the house. (His landlord had tampered with it and was ordered to pay a R6,000 penalty to Eskom.) Michael also always arrives home late from work. His friend therefore suggested that the children cook their evening meals at his home. On the day of the rape, the friend sent her sister to a spaza shop to buy bread, leaving the victim alone with him..
The mother said they only learned about the pregnancy through the school when she was just seven days due. Hazeldene Primary School in Mitchell's Plain called to say her child was sick and vomiting. With the help of the health teacher, her daughter was taken to the clinic where tests confirmed she was pregnant. The child confided in her teachers that she was raped and police was called to take statements.
The school sent test papers to her home, but she did not finish writing all the papers due to pain around the birth. The school told the mother that she is an intelligent girl and should return to school next week when schools open.
In an email to GroundUp, Captain Van Wyk, Corporate Communication of SAPS Western Cape Media Centre, said, "Kindly be advised that this office can confirm the rape case. This case is currently in court and this office is not going to elaborate further on this matter."
Constable Absolom, investigating the case, told GroundUp on the phone, "They [victim's family] were here yesterday. I explained to them that I do not have control over what happens in court. They are not happy the accused got bail, so I have made an appointment for them to meet the prosecutor on 12 May before the next court hearing. They should not be worried about the accused getting bail unless he breaches the bail condition, and in this case he hasn't."
Dodgy people are suing us. Please support us by contributing to our legal costs and helping us to publish news that matters.
© 2016 GroundUp.
This article is licensed under a
Creative Commons Attribution-NoDerivatives 4.0 International License
.