Spar workers dismissed after strike for longer hours
|
Siphesihle Matyila
News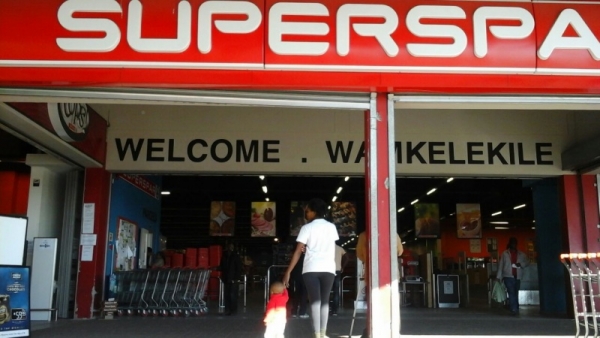 About 20 workers have been dismissed at the Philippi Plaza Mall Spar following a strike they embarked on in June.
According to the workers they were striking because they wanted their employer to get rid of a labour broker who has been working for Spar since June 2014.
One of the workers who was dismissed is Lilitha Fam who has been a permanent employee of Spar since the opening of the Plaza Mall in 2012. She said employees had been given new contracts which the strikers had refused to sign, and had reduced their working hours.
Fam said the new working hours - five hours a day - were "ridiculous".
"When we tried to complain about why our working hours were reduced from the 45 hours a week we are used to, they suspended us. That is why we decided to stop working and go on strike," said Fam.
Almost every day dozens of Crossroads and Philippi residents march to Plaza Mall in support of the dismissed workers.
"Until Spar Management reinstates those employers they dismissed, we will continue with the protest," said one resident.
On Saturday, the South African Communist Party (SACP) joined the march and handed over a memorandum to management.
Community leader Busiswa Ndude said she and others had been thrown out of the store by police after several attempts to meet with the manager on Sunday.
"While making our way to the manager's office, we were stopped by security who told us to go back outside. They did not even give us a chance, they called police to come and arrest us. Police came and shoved us out, beating us on our backs."
SACP and the residents gave Spar management 24 hours to respond to the memorandum but they are still waiting for the response.
Spar manager Chris Bruce Alexander said he did not want to comment.
Dodgy people are suing us. Please support us by contributing to our legal costs and helping us to publish news that matters.
© 2016 GroundUp.
This article is licensed under a
Creative Commons Attribution-NoDerivatives 4.0 International License
.