Rural Health: grossly unequal but some hope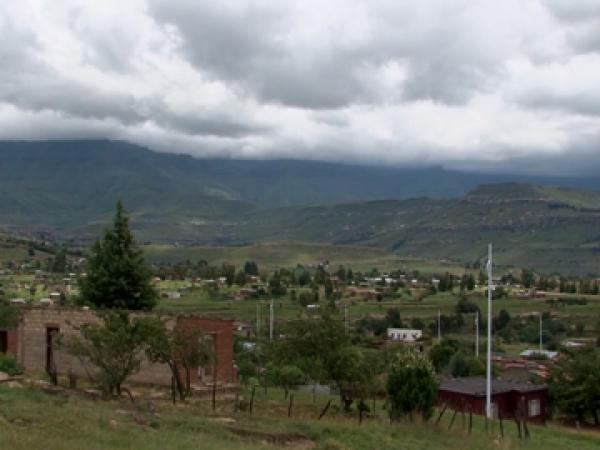 While there are significant unmet health needs in many parts of South Africa, they are particularly acute in historically disadvantaged rural areas.
A newly updated document from the Rural Health Advocacy Project (RHAP) gives a useful summary of the evidence. These are some of the key findings.
Rural areas are home to approximately 44% of South Africa's population. The ten most deprived districts and the five districts with the highest HIV prevalence are all rural.

Scattered populations mean nurses and doctors have longer travel times to reach clinics and community healthcare workers can see fewer patients in a day. This means there should be more healthcare workers per head of population. However, for every 100,000 people without medical aid, urban areas have 30 doctors and 30 specialists and rural areas only 13 doctors and 2 specialists. Small teams of healthcare workers in rural areas can mean that the loss of one or two members of staff results in unacceptable working conditions and further resignations.

Financing remains unequal with Mpumalanga receiving R643 to spend on primary healthcare per uninsured person vs. R928 in Gauteng. Regions with greater capacity to absorb funds (urban areas) receive more funds than areas with greater need (rural areas) – this has been called the 'infrastructure-inequality gap'.

For many in rural areas, falling sick has catastrophic financial consequences. Fifteen percent of South Africans still live more than an hour from their nearest clinic, mostly in rural areas. A recently completed study found patients in one rural area spending four times as much to travel to clinic as patients in Cape Town. This is a particular problem if patients arrive at a clinic and find no nurse or doctor or that the medication they require is out of stock.
So, what is required? Marije Versteeg from the RHAP argues "policies and their implementation plans need to be rural-proofed, ensuring that they adequately address the needs of rural communities and take the specific rural context into account. Good health policies can have negative unintended consequences if this is not done."
If you can receive a rural allowance for working in KwaDukuza, 45 minutes drive from Durban, why would you choose to be somewhere more remote?
For instance, much more needs to be done to attract healthcare workers to deep rural areas. If healthcare workers can receive a rural allowance for working in Mthatha or in KwaDukuza, 45 minutes drive from Durban, why would they choose to base themselves somewhere more remote? Efforts need to be multi-sectorial, recognising that, to remain in rural areas, healthcare workers require, for example, access to on-going training and adequate schools for their children.
Healthcare spending needs to become more equitable. While existing infrastructure needs to be maintained and adequate oversight of spending is required, it is unacceptable that 20 years after the end of Apartheid, 50% more is spent on patients in Gauteng than on patients in Mpumalanga.

A man on a motorbike delivers medication.
What does this inequitable allocation mean for rural patients? In Mpumalanga, as elsewhere, reports are reaching the Rural Health Advocacy Project of outreach services being cut due to resource constraints. If doctors and rehabilitation professionals do not visit primary healthcare clinics or disabled people in their homes, patients are forced to spend time and money travelling to more distant facilities. These cuts are an example of anti-rural decision-making.
The socioeconomic problems that affect the rural poor require a strong commitment to decentralised, community-based health care. And when rural patients do need to attend larger facilities, transport should be provided or subsidised. In a middle-income country like South Africa, this is affordable.
However, I remain guardedly optimistic about the future.
The antiretroviral rollout is the most impressive public health intervention in any country in recent years.
The increasingly decentralised South African antiretroviral rollout is arguably the most impressive public health intervention in any country in recent years. In rural uMkhanyakude District, life expectancy increased by 11 years between 2003 and 2011.
In policy terms, there are lots of positive developments too. At the National Department of Health, a new rural health task team will meet in January to discuss human resources for health in rural areas. I am told that ongoing work on staffing norms and GP contracting, under the National Health Insurance programme, considers the needs of rural areas, such as the additional time needed to travel to rural facilities.
Excitingly, there are rumours that rural O.R. Tambo District in the Eastern Cape may be about to adopt needs-based budgeting. If true, this could be a dramatic step towards addressing historical inequalities in healthcare financing.
Advocating for rural health is hard. It is difficult for impoverished and dispersed people living far from policy makers to make their voices heard, especially if they are sick. The good work that Rural Health Advocacy Project and others are doing, particularly in the Eastern Cape, is another reason to be hopeful about the future.
Tom Yates is a British doctor, currently based in rural KwaZulu-Natal. You can follow him on Twitter @tomyates.
Dodgy people are suing us. Please support us by contributing to our legal costs and helping us to publish news that matters.
© 2016 GroundUp.
This article is licensed under a
Creative Commons Attribution-NoDerivatives 4.0 International License
.