Religious leaders ask their congregations to do more than pray for an end to gang violence on the Cape Flats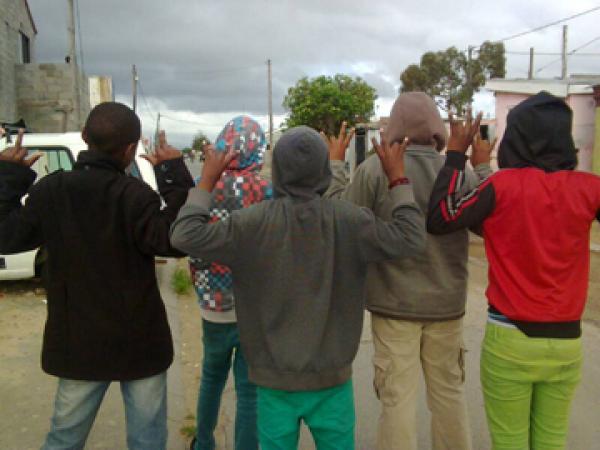 On 14 March, Imam Rashied Omar, chairperson of the Western Cape Religious Leaders Forum (WCRLF), hosted Manenberg community leaders at the Claremont Main Road mosque, where he officiates.
The forum launched the Safe Manenberg Campaign, with the intention to establish an interfaith forum to "unify the potential of local religious leaders for the development of community-wide initiatives to promote peace, safety and security".
He said they have been supporting Manenberg residents since last year.
During Jumuah, the obligatory Islamic Friday prayer service at mosques, Omar focused his sermon on Manenberg's gang violence.
He highlighted the effect that gang violence has had on education.
"We have been providing support to victims of gang violence in Manenberg since August 2013… Since the beginning of the 2014 academic year, the 16,000 learners enrolled at Manenberg's 18 public schools and their courageous teachers have had to live with the daily threat of being 'caught in the crossfire' going to or from school and even at school."
"On 8 February, gang members forced their way onto the grounds of Silversteam Secondary School, and stabbed a 17-year-old boy in the back. This constant threat of violence has meant that many parents have been reluctant to send their children to school and during February at least four schools in Manenberg reported attendance of less than 50%."
Omar told his mosque audience to "remind ourselves that as conscientious Muslims we cannot remain oblivious and indolent in the face of this kind of senseless loss of human life".
"We are compelled by our faith in and commitment to Islam to respond compassionately and protect, defend and preserve the safety of all human life. The safeguarding of human life is one of the supreme objectives of Islam," he said.
He quoted the Qur'an: "If anyone kills a single human being without just cause it shall be as though he had killed all of humankind. Whereas if anyone saves a life, it shall be as though he had saved the lives of all humankind".
He added, "We cannot remain silent in the face of wanton loss of human life in Manenberg and elsewhere on the Cape Flats."
Omar said Manenberg represented a "microcosm of the marginalisation and exclusion of people of colour in Cape Town".
"Official statistics for 2014 indicate that more people have been killed and injured as a result of gang violence in each of the Cape Flats townships of Hanover Park, Mitchells Plain and Khayelitsha, than in Manenberg," he said.
"We should never forget that the root causes of gang violence lie firmly in the apartheid policy of forced removals. Manenberg was established in 1966 by the architects of apartheid, to accommodate people of colour who were forcibly evicted from District Six under the notorious Group Areas Act."
"It was built to accommodate 35,000 residents but currently has a population in excess of 70,000 inhabitants. It has the most triple storey maisonettes on the Cape Flats and an unemployment rate of over 60%."
Omar said Manenberg was still "considered a no-go zone by almost everyone".
"On Saturday, 8 February, Western Cape Premier Helen Zille cancelled her electioneering visit to Manenberg after gunshots were heard in the area. It is clear that we have not made much progress in addressing the dehumanising structural conditions that serve as a haven for gangsterism in Manenberg," he said.
"Politicians of all stripes have forsaken their legal duty and moral responsibility to protect the children of Manenberg by cynical political jostling. In the coming weeks, regrettably, the safety of the people of Manenberg will be reduced to a political football as political parties scramble to get votes. This leads me to my next and fifth point."
He urged: "Social activists need to focus their attention and resources away from the state in search of solutions to societal problems. Real change will come from civil society organizations, not from the state."
"We therefore need to work hard to strengthen the vibrant civil society organisations in Manenberg and elsewhere on the Cape Flats. We need to encourage these organisations to collaborate more effectively and to synergize their efforts in pursuit of the common goal of creating safer communities."
Manenberg community worker Nuraan Peters, from the Duinefontein Youth Development group, said they focused on skills and jobs training. She said they also wanted to empower the gangland's youth to rise above stereotypes.
"Young people especially want to empower themselves. They want jobs. They don't want people to assume that they are part of a gang because they come from Manenberg," said Peters.
"They say what's the use of telling people that they are from Manenberg if nobody expects anything good of them."
Peters added: "People say things on Facebook about Manenberg and none of it is factual. This community is sick of all the gang fighting. We don't even know anymore why the gangsters are fighting. We need action against this."
Dodgy people are suing us. Please support us by contributing to our legal costs and helping us to publish news that matters.
© 2016 GroundUp.
This article is licensed under a
Creative Commons Attribution-NoDerivatives 4.0 International License
.