The Gugulethu Seven remembered 27 years later
|
Mary-Anne Gontsana
News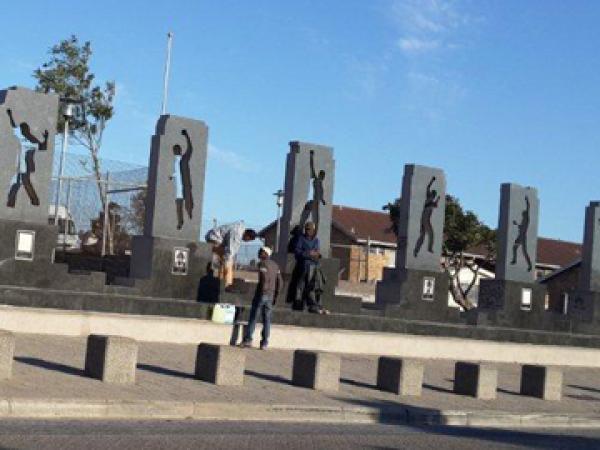 Mandla Mxinwa, Jabulani Miya, Themba Molefi, Christopher Piet, Zola Swelani, Zabonkwe Konile and Zandisile Mjobo — the Gugulethu Seven — will once again be honoured for the role they played in the struggle against the apartheid regime.
The Gugulethu Seven, who fell on the corner of NY1 (Steve Biko Drive) and NY111, will be honoured when the street known as NY111 is renamed after them. This is part of the City's street renaming process to get rid of "Native Yard" street names.
According to the Truth and Reconciliation Commission's final report, on 3 March 1986, seven men aged between 16 and 23 were shot dead in Gugulethu. All sustained numerous gunshot wounds to their bodies; all were shot in the head. They were killed by apartheid security forces led by a Vlakplaas unit of the South African police. The Gugulethu Seven incident was the subject of an inquest in 1986, a trial in 1987, and a reopened inquest in 1989.
On 21 March 2005, a memorial was unveiled in honour of the Gugulethu Seven in Steve Biko Drive not far from NY111. Since its unveiling, the memorial has however lost its meaning for some Gugulethu residents.
The memorial had seven granite blocks bearing the images of the seven with bronze plaques beneath each figure. The plaques have been removed and some of the structures vandalised with graffiti.
During weekends, people can be seen sitting on the memorial, taking in the sun as they chat to their friends or watch passers-by.
GroundUp spoke to two youths who were sitting at the back of the memorial facing the police barracks and asked them what they knew about it.
Thabo, 22, who lives in NY121, a street just after NY111, said all he knew was that they were called the Gugulethu Seven, but he didn't really know why they were famous. "I think they fought in the struggle, during the apartheid days when whites were in power, but I'm not really sure."
His friend, who was with him, 22-year-old Simphiwe, agreed with Thabo. He said he had nothing to add.
When GroundUp questioned them about why they were using the memorial as a bench, they just looked at each other and laughed.
52-year-old Nowakha, also from Gugulethu, who was waiting for a taxi near the memorial, simply said she knows nothing about "those people".
Dodgy people are suing us. Please support us by contributing to our legal costs and helping us to publish news that matters.
© 2016 GroundUp.
This article is licensed under a
Creative Commons Attribution-NoDerivatives 4.0 International License
.