NEWS
Death with dignity not only a debate for developed countries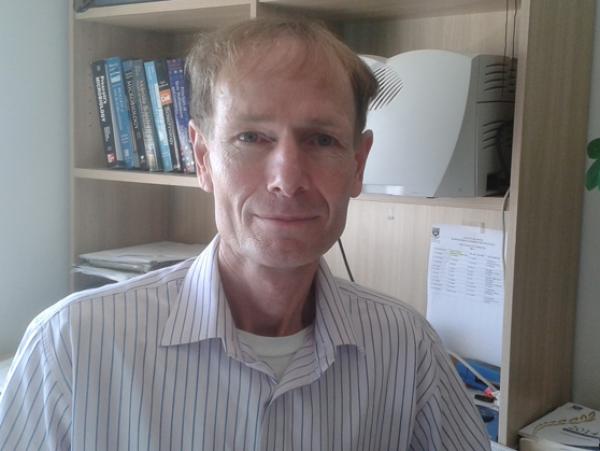 Desmond Tutu's support for assisted dying made headlines across the world this week, and brought the debate into the mainstream in South Africa.
A small group of activists, under the banner of Dignity South Africa, have been working to legalise assisted dying since 2011. GroundUp spoke to DignitySA founder Sean Davison about optimism, disappointment and the uniqueness of the lobby in the South African context.
Davison said that Tutu's support was the biggest single impetus to the campaign since the launch of the lobby group Dignity South Africa in 2011. He believes that elderly or terminally ill people in painful final stages of their lives have a fundamental human right to choose when to die, and to be supported and assisted in their decision.
He argues that legalisation of assisted dying is more pressing in a country such as South Africa, with high levels of health system dysfunction, poverty and inequality, than in wealthier countries where a law change has occurred or is imminent.
Switzerland, the Netherlands and Belgium have legalised assisted dying. England and Canada, where lobby groups have public support, are expected to follow suit.
"Those against assisted dying argue that terminally ill people should rather receive palliative care," Davison says.
While he agrees that this should be a first resort, he adds that palliative care is generally unavailable to the country's rural poor. This, coupled with the illegality of assisted dying, arguably contributes to wanton suffering in the end stages of many rural and poor people's lives.
In 2011, a New Zealand court sentenced Davison to 5 months house arrest for assisting in the suicide of his terminally ill mother. Davison attributes that relatively light sentence partly to Tutu's plea for leniency in a letter to the acting judge.
Davison, a professor at the University of the Western Cape (UWC), returned to the country in April 2012. Speaking to journalists at Cape Town International Airport he vowed to campaign, under the banner of DignitySA, for the legalisation of assisted dying in South Africa.
Tutu's tacit support for assisted dying may be inferred from his support for Davison throughout his trial in New Zealand.
Indeed, Davison confirmed yesterday that private correspondence with Tutu had shown that the Archbishop supported his decision to assist in his mother's death.
Yet, Tutu only publicly confirmed these sentiments on Sunday, when the Observer published a column by Tutu in which he argued that South African laws which prohibit assisted dying (a "dignified death") were out of sync with the country's constitution and the human right to dignity.
DignitySA has welcomed Tutu speaking out, but Davison also expressed disappointment that it takes high-profile people for the country and the world to take note of a debate "that affects us all".
"Most people have reconciled the idea that one day, they will die," says Davison.
"Yet, it is the process of dying that is taboo. The idea of dying peacefully in one's sleep is a hopeful myth in most cases. Many people, when their bodies start to fail in old age or terminal illness, have to negotiate protracted periods of suffering before they die."
DignitySA has given an outlet for people who are experiencing this pain. Davison receives weekly phone calls and letters from people who experience this pain. He advises some of them about making the journey to the Dignitas Clinic in Switzerland, the only such clinic which accepts international patients.
"Assisted dying is about alleviating suffering, respecting people's freedom of choice and their human right to dignity," he says.
Yet, in spite of this compassionate framing, assisted dying is opposed by many. Politicians are reluctant to support a policy which can, in base terms, be seen as "killing" people, and DignitySA are subject to hate mail in the form of threats and insults, says Davison.
Persuading religious lobbies, who have met Davison with the argument that only God can decide when life should end, has been one of DignitySA's biggest challenges over the last two years.
Another has been the realisation that a law change would take years of lobbying and effort. Optimistic, but inexperienced, Davison had originally aimed to bring about a change in the law by presenting a policy document to Parliament and approaching the Constitutional Court before the end of 2013.
"We now know, from more mature campaigns in Canada and Britain, that a groundswell of support is needed," he says.
"The public generally need to buy in, and this can only be achieved through forums, presentations and ongoing public debate. Mindsets, policies, laws can be changed, but this will not happen overnight."
© 2016 GroundUp.
This article is licensed under a
Creative Commons Attribution-NoDerivatives 4.0 International License
.