Angy Peter trial: Court hears that evidence submitted by police was incorrect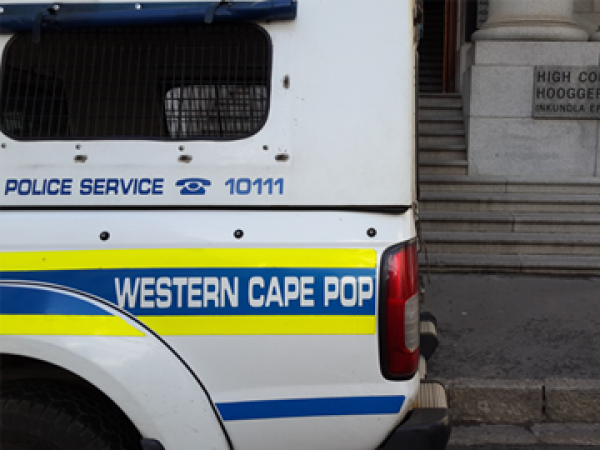 The Angy Peter case resumed on Monday with a brief but significant submission from Nobuntu Sifuba, a member of the Street Committee in the area where Rowan Du Preez lived.
Peter and three others are accused of kidnapping and murdering Rowan Du Preez in October 2012. Du Preez died roughly 20 hours after being necklaced.
State witnesses have testified that when Du Preez was found by police officers he stated his full name and address, and made a dying declaration in which he narrated how he was kidnapped and assaulted by Peter and her husband Isaac Mbadu. Currently the court is hearing a trial-within-a-trial to determine if Du Preez did indeed make a dying declaration. The defence argues that the dying declaration is a fabrication.
The officers on the scene reported that Du Preez stated he lived at house number 24541, and then provided the road and area names.
However Ms Sifuba, of the Street Committee, explained that house number 24541 is not the house where Rowan Du Preez stays. Though it is the house number contained in the police reports from the night of the fatal assault. Du Preez lived at house 24514.
It is a small but significant detail, said Advocate William King for the defence.
When Du Preez was arrested on another matter, he gave his address correctly and was released on bail.
The defence argue that the fact that his address was incorrect shows that his dying declaration may not have been made by him.
Ms Sifuba's evidence submission and cross-examination was over in less than an hour on Monday.
The Court adjourned at 11am, and resumed at 2.30pm when Dr Jessica Bernon was called as a state witness. Bernon was the attending physician on the night that Rowan Du Preez arrived at Groote Schuur Hospital after his assault.
Speaking about Du Preez's medical condition, she said on a few occasions that "he was in a lot of pain". She said that with 100% burn coverage to a patient's body, as Du Preez had, there is a 100% mortality rate. She said, "Nobody survives 100% burns."
The state's version of events relies on the fact that Du Preez was able to speak well enough to name his assailants and explain the story of his kidnapping and assault. When asked about Du Preez's mental state, Bernon said he was 'confused'.
Du Preez was not able to answer when Bernon asked for his name. "He wasn't answering questions. He was able to talk, but he was confused so he was not answering questions," she said.
When asked if he was able to have given his full name and address, Bernon answered, "Not when he was with me. I don't know what happened before that." She was asked whether Du Preez could have narrated the full story of what had happened to him she responded, "I don't think I can comment on that."
When discussing his physical state, she noted that she did not see the patient as being in medical shock. His heart-rate was elevated and she saw this as being a result of the severe physical pain caused by his "devastating injuries". Dr Bernon said that in her experience, a patient in that condition will speak only using one or two words, and vocalise only important things. She went on to say that patients in that condition speak about their pain.
Once Bernon's cross examination had ended, the trial-within-a-trial was closed. However the state prosecutor, Advocate Phistus Pelesa, then applied to reopen his case for the main trial and summon another witness, a police officer. This officer will give evidence in chief on Tuesday morning. Last week Friday Judge Robert Henney said that Tuesday and Wednesday would be taken up with final arguments and it seemed that the case would be done before the end of the week. It is now unclear how much longer the case will go on.
Pelesa, while explaining why he was calling another witness, mentioned that he did not want it to seem the police had acted maliciously and created evidence against Angy Peter. Until this point Pelesa had been silent on this matter.
Dodgy people are suing us. Please support us by contributing to our legal costs and helping us to publish news that matters.
© 2016 GroundUp.
This article is licensed under a
Creative Commons Attribution-NoDerivatives 4.0 International License
.