Alide Dasnois exemplifies quiet integrity and commitment to quality media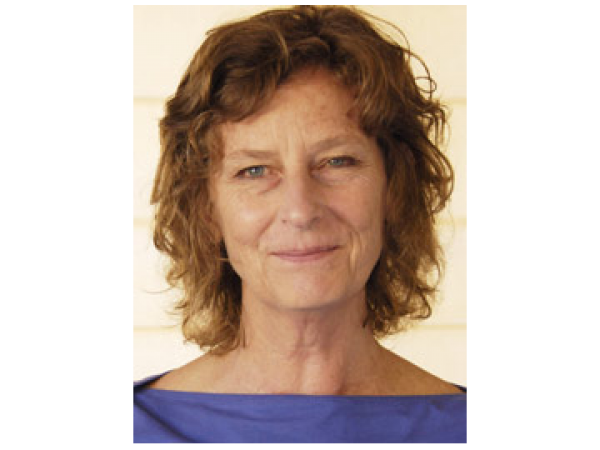 Alide Dasnois has been fired from her position as editor of the Cape Times.
This follows the publication in Friday's Cape Times that the "public protector found Agriculture, Forestry and Fisheries Minister Tina Joemat-Pettersson guilty of maladministration, improper and unethical conduct in the irregular awarding of an R800-million tender to the Sekunjalo consortium to manage the state's fishery vessels." Sekunjalo has recently bought Independent Newspapers which publishes the Cape Times.
Dasnois says she is seeking legal advice.
Under her stewardship Dasnois has improved the quality of the Cape Times. It is one of the better daily newspapers in South Africa. It has reported the Western Cape's highly contested politics fairly and competently. Dasnois is not someone you would normally find in the news headlines. She is the kind of editor that stays out of the limelight. She is a quiet, determined person who brings great integrity to her job. She is admired by her staff and is one of the finest editors in South Africa. She has supported and given valuable advice to GroundUp since we started.
The Cape Times editorial on Thursday stated:
Concerns that the Cape Times may become a vehicle for the expression of the corporate interests of the Sekunjalo Group, and/or the political interests of a faction in the ANC to whom the new owners are said to be close, are unfounded.

In our opinion pages, we will continue to publish a range of views, and we will allow those criticised by [Dr Iqbal] Survé to respond to his criticisms.

In our news pages, we will not advance any agenda, corporate or political. When we cover the activities of his Sekunjalo Group, or those of the other investors in the consortium which owns the Cape Times, we will do so in the same way we cover everything: by doing our best to be accurate, to be balanced and to give both sides of the story.
Dasnois is admired by her staff and is one of the finest editors in South Africa. She has supported and given valuable advice to GroundUp since we started.
Critically, the editorial stated:
We will not avoid issues which might embarrass our owners or take instruction from them on what to write.
Ironically, last week, Dr Iqbal Survé, the executive chairman of Sekunjalo, wrote in the Cape Times that Independent Newspapers would "remain what it has always been, a place where all worldviews, ideas and political schools are welcome". Survé has failed his first substantial test as a newspaperman and shown that his words are merely empty sentiments.
The Mail & Guardian has reported that Sekunjalo's lawyers wrote to Chris Whitfield, who has been asked to step in as Cape Times Editor, demanding "a front-page apology on Monday December 9 2013 from the newspaper's editor and the journalist concerned, Melanie Gosling, 'and that proper prominence be given by the newspaper of the findings of the public protector concerning Sekunjalo'".
Dasnois serves on GroundUp's Technical Advisory Board, along with Anton Harber and Mansoor Jaffer. Membership of the board is voluntary and unpaid. We are confident of Dasnois's integrity and we support her commitment to a free, high-quality press. We hope she will continue to serve on our board.
GroundUp is a tiny media publication with little influence. Nevertheless, we say to Dr Survé if you are truly committed to a free press and the ongoing independence of your newspaper group, you will offer Alide Dasnois her job back immediately.
Dodgy people are suing us. Please support us by contributing to our legal costs and helping us to publish news that matters.
© 2016 GroundUp.
This article is licensed under a
Creative Commons Attribution-NoDerivatives 4.0 International License
.