The week in political activism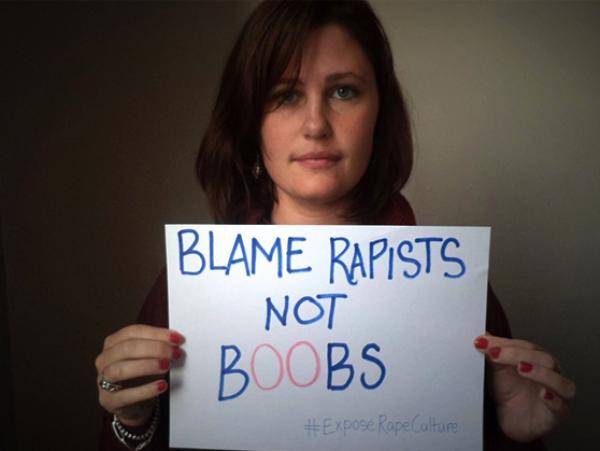 This week we explore local protests against Israel's bombing of the Gaza strip, a human rights awareness clinic, and a month-long campaign to expose rape culture.
Protests erupt over Israeli aggression in Gaza
Thousands of demonstrators marched through Cape Town to Parliament yesterday, demanding that Israel cease its aggression toward Palestinians in Gaza. Over 200 Palestinians have been killed in the continuing air strikes by Israel on Gaza.
The Muslim Judicial Council organised yesterday's march to "End the War in Palestine." The march began in District Six and continued to Parliament. Many of the demonstrators held signs calling for a free Palestine and likening the current situation to Apartheid. They gave a memorandum to the chair of Parliament's international relations portfolio committee, Siphosezwe Masango.
Among the demonstrators, Economic Freedom Fighters MP Magdalene Moonsamy said, "We are going to go to Gaza… we pledge solidarity with the people of Gaza."
Numerous protests have occurred across the country. In Pretoria, the Boycott, Divestment and Sanctions (BDS) campaign organised a protest at the OR Tambo Building calling for the Israeli ambassador's expulsion. In Durban, the KwaZulu-Natal Palestine Support Forum organised a protest on Saturday, with approximately 200 people gathered at North Beach in opposition to Israel's aggression. University of Cape Town students protested along the M3 on Monday.
A protest is scheduled for tomorrow at the Israeli embassy in Sandton, during which 67 seconds of silence will be observed for the killed Palestinians.
Many national players have condemned Israel's actions, including the ANC, ANC Youth League, the Congress of South African Trade Unions, the National Union of Metalworkers of South Africa, the Islamic Medical Association of South Africa, and others.
The Chief Rabbi of South Africa, Warren Goldstein, has challenged ANC deputy-head Jesse Duarte to a public debate after the latter published a statement condemning Israeli actions. In response, Reverend Alan Storey of Open Shuhada Street and Salim Vally of the Palestine Solidarity Campaign have sent a letter to Goldstein challenging him to debate either the University of Johannesburg's Professor Steven Friedman or Ndifuna Ukwazi's Zackie Achmat "on the situation in Gaza and the rest of Palestine and Israel".
ExposeRapeCulture this Mandela Day
Rape Crisis Cape Town Trust is raising awareness of sexual abuse and rape, calling on South Africans on Mandela Day to "donate 67 minutes of your time to challenging rape culture." The organisation has launched a social media campaign, #ExposeRapeCulture (http://rapecrisis.org.za/), for the month of July. Participants submit photos of themselves holding statements about rape culture.
Rape Crisis also held a workshop on 14 July to discuss rape culture and plan activities to expose it.
HRC hosts human rights awareness and legal clinic
The South African Human Rights Commission (SAHRC) is hosting a clinic this week in Johannesburg to promote human rights awareness. The event is held "in recognition of the challenges people face in communities to reach bodies like the SA Human Rights Commission and obtain assistance in respect of upholding their rights," according to a press release.
Legal officers will consult with community members about their concerns. Other Chapter 9 institutions will also be present to provide information about their services, such as the Commission of Gender Equality and the Department of Justice and Constitutional Development.
"The broader objective is to increase individual and community driven rights assertion, create a platform through which communities are able to engage with their rights, the obligations that attach to those rights and possible avenues of recourse to assert those rights."
The clinic's dates and locations are:
16 and 18 July 2014, 09:00 – 14:00, Orange Farm Skills Centre

17 July 2014, 09:00 – 14:00, Orange Farm Multipurpose Centre (Hall)
Contact asekgathume [at] sahrc.org.za for more information and to RSVP.
© 2016 GroundUp.
This article is licensed under a
Creative Commons Attribution-NoDerivatives 4.0 International License
.