Sanitary pads: no sign that Zuma's promise has been kept
|
Mary-Anne Gontsana
Brief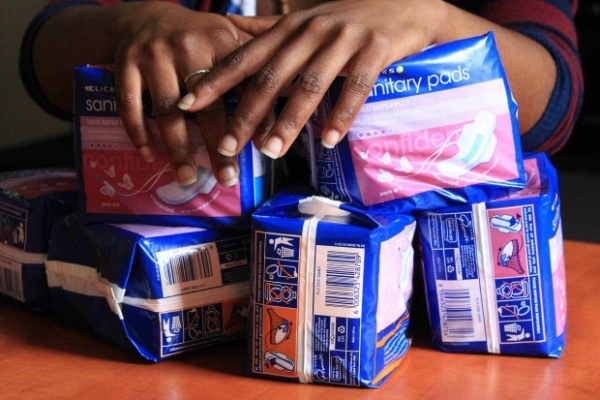 Four years after President Jacob Zuma promised sanitary towels for poor women, there is no sign that his promise has been kept.
On 8 January 2011, marking the 99th anniversary of the founding of the African National Congress (ANC) President Jacob Zuma promised: "We will promote the provision of sanitary towels to women on the indigent list of municipalities."
In his State of the Nation address a month later, Zuma reiterated: "Given our emphasis on women's health, we will broaden the scope of reproductive health rights and provide services related to amongst others, contraception, sexually transmitted infections, teenage pregnancy and sanitary towels for the indigent."
Last November, after publishing the story of a Cape Town pupil who uses a sock filled with sand as a sanitary towel GroundUp tried to find out whether or not the president's promise had been kept.
A series of calls and emails to officials in the Department of Basic Education, the presidency, the private office of the president, and the Department of Social Development, yielded no results.
But on 20 November, the presidency announced that Deputy Minister Buti Manamela would walk 9.4km as part of the 2014 Nelson Mandela Sport and Culture Day at the Union Buildings in Pretoria.
"The cause chosen by Deputy Minister Manamela is putting an end to the no pads, no school days for young schoolgirls. Many schoolgirls stay away from school during their menstrual cycle as they are unable to afford sanitary towels," the presidency said.
On 14 January, GroundUp emailed and phoned Matshepo Seedat, media liaison in the presidency, who works closely with Deputy Minister Buti Manamela, to find out about progress with the sanitary pad campaign. But there was no response.
Follow-up emails to Seedat and Manamela on 3 February were also left unanswered.
CORRECTION: It has been brought to GroundUp's attention that we had the incorrect email address for Ms Seedat, though we had the correct address for Deputy Minister​ Manamela and the telephone numbers we used were correct. We apologise for the ​email address ​error and have asked Ms Seedat to send us a statement which we will publish in full.
Dodgy people are suing us. Please support us by contributing to our legal costs and helping us to publish news that matters.
© 2016 GroundUp.
This article is licensed under a
Creative Commons Attribution-NoDerivatives 4.0 International License
.