Police detain Zimbabweans for over 15 days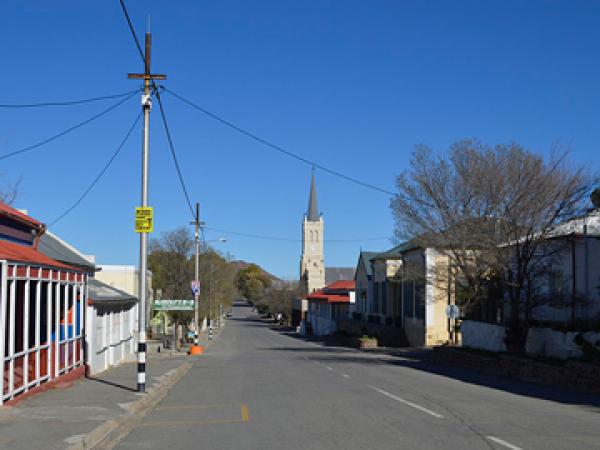 Three Zimbabwean men were detained at Richmond Police Station for over 15 days for being in the country unlawfully. The police were apparently waiting upon Immigration Services of the Department of Home Affairs to deport the men.
The three men are Mark Hokoza, 39, Phillip Kuyana, 20, and Patrick Manzizi, 26.
Hokoza's wife, Patience, told GroundUp she is deeply distressed. She said, "I use almost R100 every time I call the police station because phoning from cell phone to landline is expensive. The police officers also have no correct information to tell me, because when I phone they exchange the phone and take turns to talk to me. I talked to my husband on the phone a few times. He complained about the environment, and the food, he said, is horrible. Another police officer suggested that I send my husband money for food but I do not have any."
"I am a cleaner at Skin Renewal Cape Quarter. I earn R3,500 a month. I bought stationery and paid the school fees for my two children. I pay R450 rent and R300 electricity."
Her husband is a builder and used to do piece work. Hokoza came to South Africa in 1998 as an asylum seeker. His asylum was rejected in March 2013. He was told to leave the country. But he did not have enough money to travel to Zimbabwe. Since then he has been saving up to return.
It was when the family had at last raised enough money for Hokoza to go to Zimbabwe and he was en route that he was arrested in Richmond for failing to produce legal documents.
Lieutenant Sergio Kock of Northern Cape Provincial Corporate Communication said, "The police can confirm that the three men were arrested on 24 December 2013 … by traffic officials at a roadblock in Richmond."
When asked why they had been kept in a cell for such a long time, he said, "Home Affairs will tell you why they are taking (so) long to act. They normally gather all undocumented immigrants in one bus then deport them."
Northern Cape Home Affairs Provincial Manager, Abednego Mvula, told GroundUp that by law they can detain undocumented immigrants for a maximum of 30 days. The three men were deported to Zimbabwe on 17 January 2014.
Section 34 of the Immigration Act does indeed allow for undocumented foreigners to be detained for 30 days. However, detained people can demand that their arrest be confirmed by a magistrate in which case they have to appear within 48 hours of the request. That detained immigrants would be aware of this or empowered enough to make such a request is unlikely.
© 2016 GroundUp.
This article is licensed under a
Creative Commons Attribution-NoDerivatives 4.0 International License
.