The Opaque Prism Part Three: How can we make our online lives more secure?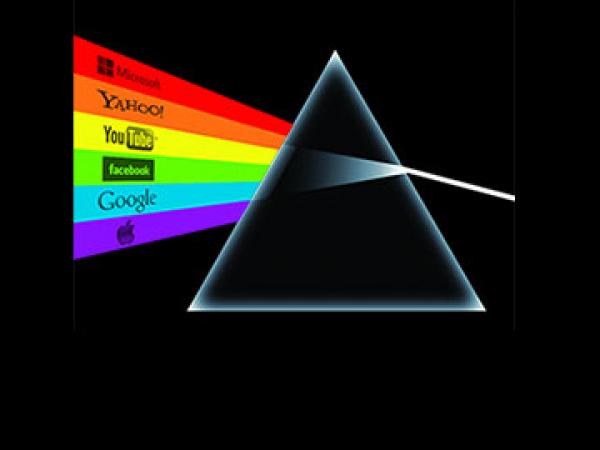 This is the last in a three-part series on the United States government's PRISM programme.
Also see Part One Some Internet users aren't American and Part Two: What's wrong with PRISM?
There are things we can all do. Collectively we can take political action. Consider signing the Avaaz petition (albeit that it should have been better worded and less overreaching). Write to the companies whose services you use asking them if they are sticking to their privacy agreements with you in light of the PRISM leaks. Take part in demonstrations at US embassies and consulates that demand to know more about PRISM.
Unfortunately taking action to make sure that no unauthorised person can read your emails or view your online documents and photos is inconvenient and exceeds the technical knowledge most users have the time to acquire. Besides, even experts on computer security make mistakes and leave their data insecure.
I have always considered the advice of computer security experts a bit paranoid and over-the-top. After PRISM, I am not so sure. Despite occasionally teaching computer science I am not an expert on computer security, so with some trepidation here are a few suggestions. Some are easy to do and others hard. Even doing just one of these will make your data a bit more secure than before. At the same time, there is no point in being paranoid; protect what truly needs to be secure.
Finally, a new organisation is needed. It should be a co-operative IT company whose members pay an annual fee. All members should have voting rights on big decisions. The services provided should include storage space, access to an email programme and calendar as well as file-sharing and backup and perhaps online spreadsheets and word processing. In other words it should be an alternative to Gmail, Google Docs, Yahoo!, Hotmail and Dropbox. It should not be based in the US, but in a country with very strong privacy protection and a government that is unlikely to overreach. All software on this company's servers should be open-source and declared, but all user data should by default be encrypted so that only users themselves can decrypt it. I hope some young idealistic entrepreneurs somewhere in the world will take up the challenge to start this. Perhaps such a company already exists?
Thanks to Graham Richter for useful comments. I take sole responsibility for errors and opinions.
Also see Part One Some Internet users aren't American and Part Two: What's wrong with PRISM?
Geffen is the editor of GroundUp. You can follow him on Twitter @nathangeffen.
© 2016 GroundUp.
This article is licensed under a
Creative Commons Attribution-NoDerivatives 4.0 International License
.