One-legged weightlifter aims for Paralympics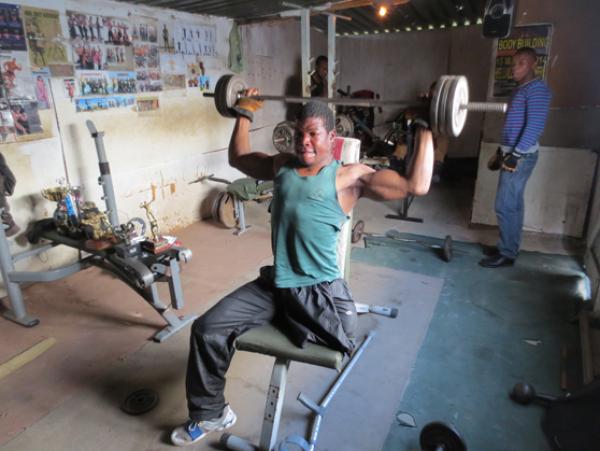 Half of Ntsikelelo Mdladlana's leg was destroyed in a shack fire in 2007.
He and his friend went to sleep and forgot to switch off the two-plate stove. They were woken by the noise of their neighbours who saw the fire. Unfortunately his friend never made it out of the shack.
"After my accident I decided to do something because feeling sorry for myself was not going to help. So I took up weightlifting," he says. He joined Strongbones, a weightlifting club in Nkanini.
This 32-year-old bodybuilder competes against both able-bodied and disabled bodybuilders from across the country. "I won my first trophy in 2010 in Bellville which made me want to do even more in this sport. My recent trophy I won in May and I hope to add to my collection in an upcoming tournament in August," he says.
Like most township sportsmen he faces challenges beyond being disabled. Strongbones gym is a shack made out of asbestos with very limited space. His disability makes it impossible for him to use some of the equipment.
"The gym gets full and we don't have equipment. Since I'm unemployed I miss out on some competitions because I have to pay my travel costs. We have been looking for support but we haven't had any. The community helps where they can."
He missed out on the 2012 Paralympic games but hopes to make the squad for 2016 in Brazil.
"My dream has always been to wear the green and gold of South Africa in an international," said Mdladlana. "I want to show other disabled people that you can do whatever you want and become successful."
Dodgy people are suing us. Please support us by contributing to our legal costs and helping us to publish news that matters.
© 2016 GroundUp.
This article is licensed under a
Creative Commons Attribution-NoDerivatives 4.0 International License
.