No sign of Zuma's sanitary towels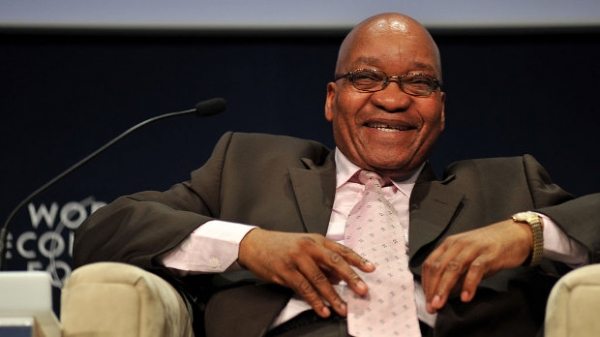 In 2011, President Jacob Zuma made promises about the provision of sanitary towels to poor women. Three years later, GroundUp tried to find out whether these promises have been kept.
On 8 January 2011, marking the 99th anniversary of the founding of the African National Congress (ANC) President Jacob Zuma promised: "We will promote the provision of sanitary towels to women on the indigent list of municipalities."
This commitment was welcomed on 10 January by the ANC Youth League, which interpreted it to mean that "ultimately poor females in indigent municipalities will receive free sanitary towels"
The League noted that "this is in line with the campaign the Youth League is leading to ensure that all needy females have access to free sanitary towels" and continued: "The practicalisation of this request is a sign that the ANC deeply cares about the wellbeing of the people of South Africa, in particular poor females".
In his State of the Nation address a month later, Zuma reiterated: "Given our emphasis on women's health, we will broaden the scope of reproductive health rights and provide services related to amongst others, contraception, sexually transmitted infections, teenage pregnancy and sanitary towels for the indigent."
But three years later, many girls and women still say that they are unable to afford sanitary towels.
In an attempt to find out what had happened to the president's plans, on 24 November GroundUp sent an email to the media liaison at the Department of Basic Education. There was no reply. On 3 December GroundUp emailed Zanele Mngadi and Bongani Majola who are in the presidency's media office. We also emailed the presidential address (presidentialrsa [at] presidency.gov.za) and Charmaine Fredricks in the private office of president Jacob Zuma, asking about progress in the provision of sanitary towels.
Fredricks was out of the country and an automatic reply to her email referred GroundUp to Michael Louw, in presidential support services. The others did not reply.
GroundUp emailed Louw the same day. In response, he wrote: "You may liaise with Mr Elijah Mhlanga at the Department of Basic Education (copied here-in) who will be able to elaborate on some of their initiatives in this regard."
GroundUp phoned Elijah Mhlanga but he said he could not help since this was not his portfolio. He referred GroundUp to Lumka Oliphant, the spokesperson for the Department of Social Development.
GroundUp phoned Oliphant, who responded that the issue of sanitary towels had nothing to do with her department. "If you were asking me about social grants or about feeding people, maybe I could answer you, but not about sanitary towels," said Oliphant.
On 5 December, GroundUp sent an email to the president's spokesperson, Mac Maharaj, explaining that several emails to the media office and to the department of Basic Education, and a telephone conversation with the Department of Social Development had not produced any answers.
Maharaj has not responded to the email.
On 20 November, the presidency announced that Deputy Minister Buti Manamela would walk 9.4km as part of the 2014 Nelson Mandela Sport and Culture Day at the Union Buildings in Pretoria.
"The cause chosen by Deputy Minister Manamela is putting an end to the no pads, no school days for young schoolgirls. Many schoolgirls stay away from school during their menstrual cycle as they are unable to afford sanitary towels.
"The office of the Deputy Minister has therefore partnered with Dignity Dreams, an NGO which makes a huge difference in the day-to-day lives of South Africa's schoolgirls by providing reusable sanitary towels that can be used for four years."
Beyond this, GroundUp has been unable to find any further information about state provision of sanitary pads.
© 2016 GroundUp.
This article is licensed under a
Creative Commons Attribution-NoDerivatives 4.0 International License
.