MyCiTi should not be compared to Golden Arrow: A response to Martin Eichhorn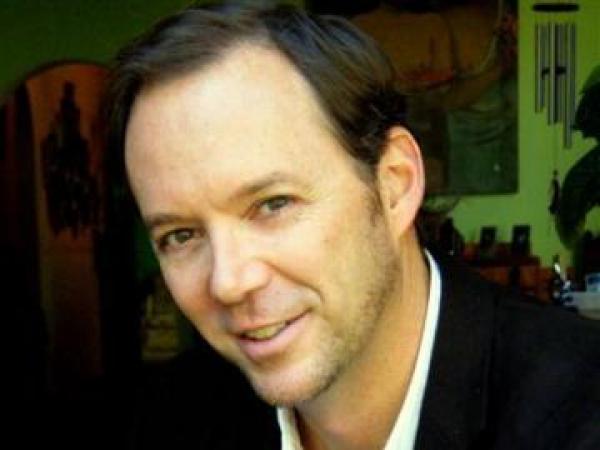 This is a response by the Mayoral Committee Member for Transport, Roads and Stormwater to an article published on GroundUp by Martin Eichhorn.
In the opinion piece titled MyCiTi: brilliant service delivery or irresponsible public planning? the author Martin Eichhorn makes some very serious allegations that the City is perhaps guilty of irresponsible transport planning and that the MyCiTi project is a costly and unnecessary project. The author seems to rely heavily on the views of the management of Golden Arrow Bus Services and demonstrates a lack of understanding of the City of Cape Town's BRT project and how it fits in with a much bigger transport project.
While the MyCiTi project is known, within the City, as our IRT (integrated rapid transit) project, it is essentially a BRT (bus rapid transit) system that we are implementing. We use IRT to emphasise our objective of creating an integrated multi-modal public transport network comprised of rapid trunk routes and supported by local and feeder services. The rapid component of the network will be provided by commuter rail and BRT, while the local and feeder connections will occur through conventional bus services, mini-bus taxis, tuk tuks and non-motorised transport options.
It is easy to mistakenly believe that the MyCiTi bus service is comparable to Golden Arrow and then make simplistic cost comparisons – after all, both services operate with buses. However, it is important to understand that MyCiTi, as a BRT project, is a different mode of transport than a conventional bus service. Although both use buses as vehicles, it is the full MyCiTi system, with the infrastructure and technology to support rapid service, that differentiates MyCiTi from a conventional bus service. If the author wants to compare the costs of implementing BRT, he should do so with the costs of implementing a new commuter rail corridor.
Eichhorn infers that the City's 2007 Public Transport Implementation Strategy was the first time the City started planning for prioritised road-based public transport and that it was a rushed, incomplete job.
This statement requires context and an explanation of what had been happening in the government at a national level, as well as an explanation of the work done by the City and Province leading to the approval by the City for the implementation of IRT in August 2008.
Prior to 1996, national government set the scene for a shift in thinking which would begin to prioritise public transport over private transport. This white paper was followed by the National Land Transport Transition Act (NLTTA) in 2000, which called for the development of Integrated Transport Plans and Public Transport Plans. In 2007, the Public Transport Action Plan introduced BRT as a rapid road-based public transport option. This was followed by the development of the Public Transport Infrastructure and Systems Grant (PTISG - originally to fund transport investments by cities for the 2010 FIFA World Cup and subsequently refocused on funding in general) to primarily fund Integrated Rapid Public Transport Networks (IRPTNs).
The conditions of the grant focussed on the implementation of the rapid component of the public transport network. Because rail remains a national competence for cities, BRT was the only option available to cities to access these funds and to implement a rapid portion of their integrated public transport networks. In order to responsibly do this, the City referred to the previous work it had done along with work by the Province, namely the Integrated Transport Plan, Public Transport Plan, and Mobility Strategy. While the vision for rail is that it will continue to provide the backbone of the public transport network in Cape Town, BRT provided an option that was cheaper to implement and more flexible than rail for areas where rail did not already exist or where demand was lower.   Building on this work, the City produced the Cape Town Public Transport Implementation Framework in 2007. This acknowledges that: "No single public transport technology is right for all circumstances… As Cape Town has done, cities often choose a mix of technological tools to suit different travel and demand conditions. To function efficiently, rail, road, and non-motorised options should be mutually complementary and act as a single system," (page iii). The framework goes on to discuss rail and bus, as well as complementary options. It elaborates on the three road-based bus options: trunk services (for example BRT), conventional services and feeder services. This shows how BRT is one part of a greater, integrated network. This was followed by an associated Action Plan. The City commissioned an Operations Plan in late 2007 and a Business Plan in 2008 to look into planning and cost estimates. A substantial portion of the work included transport modelling of the full network and more refined modelling of the Phase 1 area, always considering BRT as a component of a greater system of public transport. This was followed by the approval of the Council to implement IRT in August 2008. Due diligence was conducted on the project in 2010, and work continues on the project as the team constantly refines the planning, based on new data and lessons learnt.
The City's 2007 Public Transport Implementation Framework, cited as providing a very brief comparison of options available, was not intended to be a technical assessment of the options, but rather to provide a framework to "assure actual implementation of the system within the necessary timeframes" (page i).
The assumption made by the author that the premise for the West Coast BRT trunk route was merely international success of the technology is incorrect, borne out by the work described above, including the detailed modelling of Phase 1 of the system.
The author should also be aware of the difference between the full public transport network with its associated future demand, Phase 1, Phase 1A –the first part of Phase 1, and what is currently in operation: milestone zero of six milestones that will ultimately make up Phase 1A. The current patronage on the system is low, as citizens currently have fewer destination options due to the limited extent of the network at this initial stage. Modelled demand for the trunk route, when it is part of the greater network, is within the range of BRT-acceptable volumes. Systems are always assessed not on the current situation and immediate uptake, but on the life-cycle of the investment and sized to accommodate future growth and demand.
Regarding the N2 direct service, the 2012 Business Plan provided the demand figures on the three routes described in the article. Work on these services has been on-going since the business plan, and the current plan for the N2 direct services consists of four routes, of which, two will be implemented now and two later. The demand on these routes is anticipated to be significantly higher. Additional refinements have seen a mix of 18m articulated and 12m vehicles rather than an 18m-only fleet. The increase in routes, increase in demand and fleet mix are the reason for the initial 30 articulated vehicles becoming a fleet of 40 articulated and solo vehicles.
The passengers anticipated to be attracted to the N2 services are only those who have origins and destinations served by the routes. As the routes use the freeway for a direct service from the metro south-east to the Civic Centre, passengers with destinations along the more indirect minibus taxi and GABS routes with destinations along these routes, such as Main Road, will not be served by the N2 service.
While the author argues that it may not be "okay" to implement a costlier system than Golden Arrow's service, namely BRT, in Cape Town he also provides a compelling, although perhaps unintentional, response to his own questions. "No one can dispute that public transport is not good enough, that apartheid planning has meant that the city's poorest citizens are also neglected by the transport system, or that MyCiTi packages service and experience is far superior to its counterparts." And "Why would anyone opt to use a dilapidated Golden Arrow bus or taxi service when they could use a brand new MyCiTi bus at the same price? The City will subsidise MyCiTi (while Province currently subsidises GABS), cap its fares, and provide a superior service to existing modes."
The fact that BRT costs more than the current system should not come as a surprise. BRT is a different mode of transport, providing mass rapid transit along the lines of a commuter rail service, and has different facilities and operational requirements. In fact it is inappropriate and simplistic to undertake a comparison of costs between a BRT system and a conventional bus service which has no rapid component and operates mostly as a commuter service in the peak.
MyCiTi is a system built for a full integrated public transport network and one that will serve Cape Town into the future. It cannot be assessed based on the current operating of milestone zero only, and it cannot be properly assessed whilst associated development, corridor densification, and other transit orientated development has not yet been able to respond to a system that has barely taken its first breath.
MyCiTi has always aimed to treat its passengers as equals, providing an equally high quality of service to all its residents not only for social inclusion but to ensure that future Cape Town is built on sustainable mobility. It is a service that will offer longer hours of operations, more consistent, frequent services, as well as greater comfort, safety and security in the system and be an integral part of wider network that allows seamless movement at an affordable cost to Cape Town's residents.
Brett Herron is the Mayoral Committee Member for Transport, Roads and Stormwater. You can follow him on Twitter @brettherron.
© 2016 GroundUp.
This article is licensed under a
Creative Commons Attribution-NoDerivatives 4.0 International License
.