"I would never borrow again from a loan shark"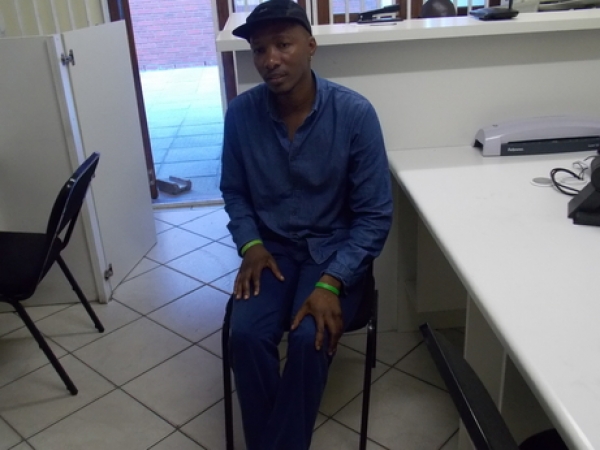 As the festive season approaches, many poor families are visiting moneylenders for help in the endless challenge of making ends meet. Some will give up their IDs and even bank cards.
What started out as once-off thing quickly turned into a bad habit for Onke Klimbashe of Harare in Khayelitsha. He was a regular customer at a Khayelitsha moneylender - until the day he failed to pay back his debt.
Klimbashe said he borrowed R200 and was supposed to pay the money by the end of the month with interest of R50, but he lost his job.
He told the moneylender he could not repay yet, and he says they reached a verbal agreement that he would pay back the money, with interest, when he found another job.
"I was astonished when the mashonisa and three guys who appeared to be her bodyguards paid me a surprise visit in the early hours of the morning, demanding her money. She knew that I was still unemployed as we are living in the same neighbourhood and it was two months after I had lost my job.
"Because I did not have her money at the time they confiscated my contract cell phone with a company, which I had been using for six months and they said I would get it when I have her money. And the interest rate kept increasing," he said.
By then Klimbashe was drowning in debt and failing to pay the monthly instalments of R300 for the phone.
Next he received a letter from the cellphone company stating that he was in arrears of R15,000, followed by a letter from its lawyers threatening legal action. But his phone was with the moneylender and he could not return the phone to pay off his debt. Now he has been blacklisted.
Klimbashe said he was lucky that the mashonisa had not found his ID as the bodyguards would have taken it. He added that usually loan sharks beat you up if you don't pay the money and after the beating they would expect you to pay the money.
"I would never again borrow money from a loan shark. I was not even in need of the money at that time and I only borrowed it to have fun, and I regret it," he said.
National Credit Regulator (NCR) communication officer Lebogang Selibi said the regulator had conducted raids against illegal moneylenders all over the country and seized ID documents and pin numbers of SASSA cards. Perpetrators had been arrested.
"Many of these loan sharks who were found in possession of cards and pins were successfully prosecuted by the SAPS for a criminal offence", she said.
With local government elections coming up next year, people whose ID books have been kept by moneylenders will have difficulty voting.
Independent Electoral Commission chief communication officer Kate Bapela said the Commission could not help people whose IDs are kept by loan sharks. She urged those affected to open a case with the South African Police Service.
"A person without an ID book would not be able to vote. If your ID book or smartcard ID is lost, you should apply for a temporary identification certificate (TIC). The TIC needs to be valid at the time of registration or voting," she said.
Dodgy people are suing us. Please support us by contributing to our legal costs and helping us to publish news that matters.
© 2016 GroundUp.

This article is licensed under a Creative Commons Attribution-NoDerivatives 4.0 International License.