Home Affairs office turns away asylum seekers because it runs out of paper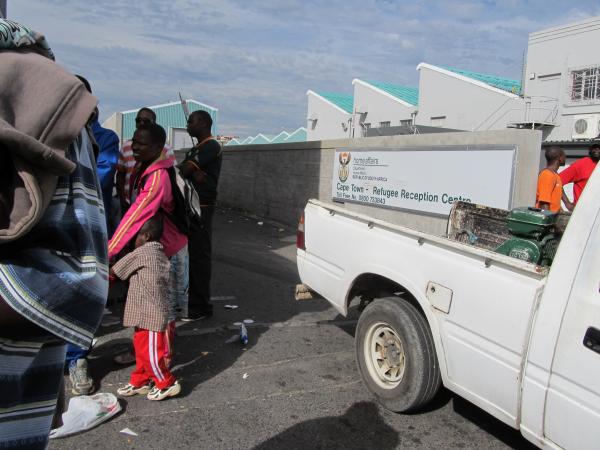 The Maitland office of Home Affairs is turning away asylum seekers daily because it is running out of paper.
According to People Against Suffering Oppression and Poverty (PASSOP), since early March, a group of approximately 70 asylum seekers have been turned away from the Home Affairs branch in Maitland due to claims that the office had run out of paper to print asylum documents.
Desperate Zimbabweans asylum seekers have been sleeping at Home Affairs premises so that they can be near the front of the long queue the following morning.
Some asylum seekers from De Doorns, who are seasonal workers earning very little, travelled for three hours to Maitland. They were turned away by security guards who informed them they were to return on a later date when when there was more paper.
Chrispen Matewa, who has made the journey with the group on at least two occasions, is worried the postponements to later dates will affect the legal status of asylum seekers as it may put them in a vulnerable position if the expiry date on their asylum document is not extended. If an asylum seeker's document is not renewed and the expiry date is reached it renders his or her presence in the country illegal.
One of the asylum seekers affected, who wished to remain anonymous, said, "I visited the office in Maitland on 9 April 2012 and was asked to write my name on a piece of paper and told to return on Friday 20 April 2012 by the security staff."
PASSOP's Langton Miriyoga asked, "Why is it only Maitland office that runs out of paper? In my opinion it shows that Home Affairs doesn't care about asylum seekers."
When asked for comment, Maitland Home Affairs branch head, Santos Mohapeloa, told GroundUp that they are servicing people.
Dodgy people are suing us. Please support us by contributing to our legal costs and helping us to publish news that matters.
© 2016 GroundUp.

This article is licensed under a Creative Commons Attribution-NoDerivatives 4.0 International License.