Helping youths in care prepare for life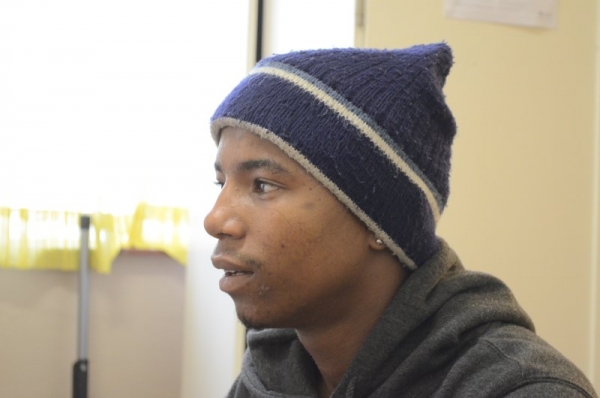 Tasks like applying for an ID, opening your first bank account or even learning how to budget from a small allowance may seem trivial to most teenagers transitioning into adulthood. However, for youths leaving child and youth care centres (CYCC) for the first time, there is often no support and guidance on how to deal with these day-to-day challenges.
Many young people leaving these homes are often not prepared with the basic tasks required to function as an independent adult.
Over the last decade, the non-profit organisation Mamelani has developed a programme called "ProSeed" that assists youths "transitioning" from state care into becoming an independent adult. Mamelani is piloting the project in partnership with the Western Cape Department of Social Development.
While there has been very little local research available on the matter, a recent report by Mamelani indicated a dire need to help youths from CYCCs better plan for their futures.
Since the inception of the programme, ProSeed, has reached more than 100 youths from several homes across the Western Cape. Of the 100 participants, less than 15% have returned to the streets. In the last three years, none of the youths have returned to the streets.
Aspiring Kickboxing champion, 21-year-old Kado Andrews, is one of 39 current participants in the three-year programme.
At the age of six, Andrews was taken away from his parents who lost their home. He was placed into the care of a community social worker. Since then, Andrews has lived in a number of CYCCs including Tentadern Place of Safety in Wynberg, Fountain of Hope and the Homestead.
Andrews, who currently lives with a foster family in Kuils River, said he was 18-years-old when he joined ProSeed.
"Moving from the different homes was fine for me because I was just happy that I had a roof over my head and food everyday. Everything was done for us at the homes. There was always someone who did our laundry and cooked for us. I also didn't know how to save money and never knew that I had to go out by myself to look for work," he said.
Andrews said the programme has motivated him to complete school and follow his dreams of becoming a kickboxing teacher.
"I dropped out in Grade 10 because I just couldn't focus. During this time I found out that my parents were living on the streets. It makes me feel sad to talk about my parents living on the street," he says. "I started kickboxing at a gym in Lansdowne in 2007 and became a junior South African champion in 2010."
He continues, "I can say that going to the gym helped me through some things. I still train almost every week and participate in fights when I can."
Andrews has since reunited with some of his estranged siblings.
"I didn't know much about any other family members besides my parents and my older brother. Last year I found out that I also have an older sister who is living with family members. I'm just glad I know where everyone is," he said.
In a recent report Mamelani director Carly Tanur writes, "All of the participants are first identified by the staff from the CYCCs. These teens then go through an orientation process to check the willingness of each person. We work with them for 18 months before and after they leave. Once chosen, facilitators then assist them with short internships as well as assisting them to write CVs and open bank accounts.
"They also complete assessments on practical skills that are required for adulthood like social skills, accommodation, health and career development," she said.
Proseed youth development facilitator, Cally Nixon, said the aim of the programme was to instill resilience, establishing an identity, and building positive relationships.
"We want them to leave with a healthy sense of who they are and to make their transition from the homes as easy as possible to become an independent adult. Their wholes lives they have been taught to be dependent on the state and everything has been done for them," she said.
Nixon said 22 new participants will join the programme next month.
Western Cape Department of Social Development spokesperson Esther Lewis said they have been working closely with Mamelani.
"The need for youths leaving CYCCs getting aftercare support has been very clearly identified. A number of programmes are being developed of which (ProSeed) is one. We have allocated R519,600 for the 2015/16 financial year," she said.
Lewis added: "As part of the contract with the Department, Mamelani is developing a training manual that will be disseminated to all child and youth care centres to develop and implement a transitional care programme as part of the services offered to children."
Dodgy people are suing us. Please support us by contributing to our legal costs and helping us to publish news that matters.
© 2016 GroundUp.
This article is licensed under a
Creative Commons Attribution-NoDerivatives 4.0 International License
.