Slow Home Affairs prevents Zimbabweans from making ends meet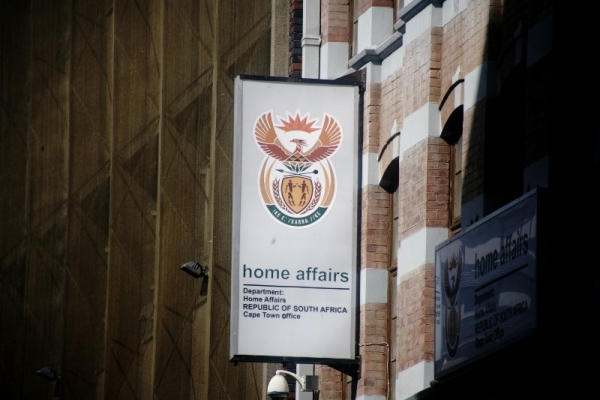 Zimbabweans whose business permit applications have been rejected are hoping that the decision will be reversed, but the Department of Home Affairs is dragging its heels.
Several Zimbabweans who applied for business permits last year during the Zimbabwe Special Permit (ZSP) period that started in October 2014 heard that their permits had been rejected last March.
But staff at People Against Suffering Oppression and Poverty (PASSOP) said they were confident the decision would be reversed.
PASSOP's Bernard Toyambi said some permits had been rejected because the applicants had not provided proof of registration of their business. PASSOP had been told by Gerson Muti, head of Zimbabwe Special Project in Home Affairs, that these rejections would be reversed.
"Cases where a permit was rejected because an employer had not signed the contract would also be reversed," said Toyambi.
Contacted for confirmation by GroundUp, Muti referred all questions to the media liaison office. After a week of emails and telephone calls, Thabo Mokgola in the media office said Home Affairs was still "investigating".
Critty Sagiya, whose application was rejected in March, said she was the family breadwinner and was battling to pay school fees for her children in Zimbabwe. She sells goods door to door for a living.
"It is difficult for me. I cannot go out to do my usually business especially these days when police are arresting any foreigner who does not possess proper documents," said Sagiya, who lives in Lower Cross Road. Sagiya has been in this business since 2007 and obtained a permit in 2010.
Loice Nzombe of Gugulethu, whose application was also rejected in March, blames VFS, the company assisting Home Affairs with permit application processes. She says applicants paid R870 for the process.
"After VFS checked our documents we thought it was all well, only to get a rejection. Yet we had paid our money."
Christine Dyareva of Kraaifontein, who has been selling goods for three years, says she is no longer able to travel to buy goods for resale. "When my permit was still valid I used to go to Johannesburg to buy stuff for selling here but now that it has expired my movement is limited and I am not sure how I will manage," she said.
Dodgy people are suing us. Please support us by contributing to our legal costs and helping us to publish news that matters.
© 2016 GroundUp.
This article is licensed under a
Creative Commons Attribution-NoDerivatives 4.0 International License
.