A guide to get free legal music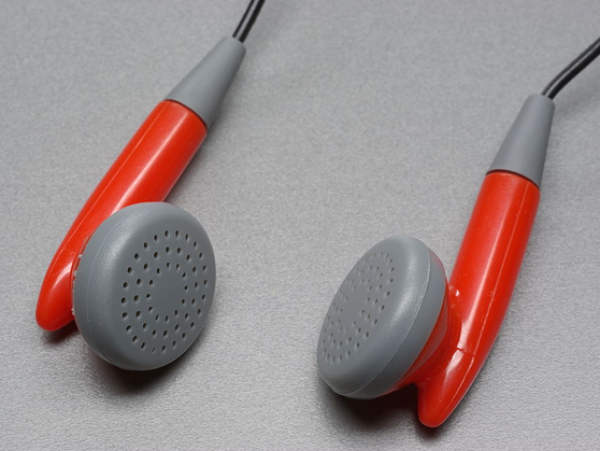 Zethu Gqola wonders if with high levels of poverty and most people unable to afford legal music downloads which cost up to R20 per song, are illegal music downloads really morally wrong?
With the legal downloading of every song there is a cost, whether it is for the song or a monthly fee paid to a website in order to hear music. Over the years, music giants Sony, Universal Music and other record labels have stressed the importance of getting music the "morally" correct way.
With every song that is bought the artists and producers of that track receive a portion of the money. Avoiding payment for music is the equivalent of taking money away from the artist. Despite the musician often having more money than the person illegally downloading their work, they still deserve to get paid for what they produce.
Downloading music without paying for it is the same as stealing from the artist or producers of the song. This can result in a fine of thousands of rands for each stolen song, and depending on how many illegal songs that a music library contains, one can even face jail time.
By legally obtaining music you're not only supporting the artist, but you're helping your favourite musicians get a sense of how liked their work is. But what about the people who can't afford to buy a song, as well as all the technology that allows for file sharing, legal or not, to occur freely?
Other than it being illegal, pirate files put your devices at the risk of catching viruses or spyware, which can destroy your device and steal personal information. File sharing sites, apps, Bluetooth and Bit Torrent sites exist for the purpose of free content sharing that's not monitored by government officials, making it easier to distribute files that haven't been paid for.
This also creates the mindset of, "Nobody pays for music anymore, why should I?" — giving illegal downloading a sense of appeal and normality in society.
Thanks to the evolution of digital technologies it has now become easier than ever to obtain music freely. It all began with Napster, the late '90s most popular illegal music download site, which was shut down by the music industry's legal beagles in 2005. With the birth of Napster came similar successors which to this day the Recording Industry Association of America (RIAA) has been attempting to shut down. The RIAA claims that 95% of all internationally downloaded music today is illegal and 22% of all internet bandwidth is consumed by the delivery of pirated items. They also claim that the average iPod contains $800 (roughly R8 640) of pirated music.
According to Michael Miller, author of The Ultimate Digital Music Guide, 71% of illegal downloaders are aged 16 to 24, meaning that it's majorly done by high school and university students, a demographic of people who don't have the money to legally purchase songs. "What is advertised as free digital audio files usually contains malware – a computer virus or spyware," begins Miller, "These free downloads devalue the work of musicians."
Peer-to-peer file sharing is the most common form of music piracy. "This is the distribution of digital media using peer-to-peer networking technology that allows users to access many forms of media files using peer-to-peer software programs, the most common being DC++ which is an anonymous file sharing network most popular among university students," explains Miller.
Students from some of the country's most prestigious universities, namely Rhodes University, University of Witwatersrand and the University of Cape Town are ardent users of DC++, most commonly without their institution being aware that this is happening. These are referred to as Bit Torrent protocol. Some users of Bit Torrents transfer files from one device to another across the internet through this file transfer system to reach people across a shared local network and ultimately the globe.
eDonkey2000 was the first of this kind of file sharing system and is classified as a first generation peer-to-peer system, most of which rely on the operation of a respective central server.
Although the mediums of illegal file sharing will continue to grow, whether you can afford the music or not, there are counter phone and computer apps where you can legally obtain music at slightly lower costs. If you're a Windows phone holder (Nokia and HTC devices) Free Ringtones is the most popular app to obtain free music, provided that you're connected to the internet or have a minimum of R10 airtime. This app allows you to legally download ringtones and songs for free, with thousands of high quality songs to choose from.
A very useful and popular app across many mobile phone devices is Shazam, which recognizes the media or music playing around you and provides a list of affordable sites from which to purchase the song.
Pandora is another app available at most phone app stores (on your device) and it allows you to listen to and pin your favourite songs to your device's home screen, acting as a personal radio. Listening to songs will cost you close to R1 per track.
Free MP3 has become one of the world's most popular music downloaders – it offers free, unlimited and legal music ranging from popular to underground songs and mixes which can only be accessed if you're connected to a WiFi network or an internet source.
With low household income and the number of people in South Africa who don't have the means of accessing the internet, illegal file sharing and downloading will continue. Speaking to Nkosana Makhanya from Gugulethu, he mentions how free music is one of the few joys of life when you have no money.
"Not everyone knows that a free song on the internet means that it's against the law to download it," says Makhanya. "This isn't something that's emphasized in our schools so we assume that it's fine to get these kinds of things for free. What will I do with my only R12 airtime this week – send my friends and family messages, SMS someone to ask them something work related or am I going to spend the only airtime I can afford this week on making sure I get one song the right way?" he explains. It's understandable where people in Makhanya's current situation are coming from – there's a lack of emphasis placed on the problem of piracy within schools and even if he wanted to obtain music legally he simply can't afford it, thus finding a shortcut.
However, there are dozens of ways to listen to music freely and legally without downloading it onto a device. In most situations, downloading songs and storing them on a device just isn't necessary anymore. The only situation where downloading is necessary is if you often listen to music in places where internet connections are slow, spotty, or nonexistent.
Below is a list of websites where you can download free music legally. Most of the artists aren't popular (anymore) and if there are big names listed the chances are their latest hot tracks are not available for free download, although you're most likely to come across a few hits that the artist has made throughout their career.
FreeMusicArchive.org combines two different approaches to posting tracks. First, it indexes free music posted by all of its partner curators, and second, it allows users to post their own music directly to the site's archives. This synthesis of sources gives them a mind-bogglingly large library of tracks that you could literally spend months browsing through.

NoiseTrade.com is part free music site, part artist promotion platform. You can get tracks and albums from independent artists if you supply them with your e-mail address.

Amazon.com has exactly 56,011 free tunes available, and that number will probably get bigger over time. The nice thing about Amazon's list of freebies is that you can easily browse it by genre, and it even tells you how many free tracks there are within each category.

MP3.com was established in 1997 and is the oldest site on this list. Despite its veteran status, the site has had some ups and downs in the past, and its library isn't nearly as big as you'd expect it to be after 15 years. Regardless, when compared to most other sites on the web, it's still got a great collection.

Facebook.com is the easiest way to track down your favourite artist and find out about their latest releases. More often than not, artists will give you access to a few freebies just for liking their page. It's different for each artist, but you'd be surprised how many have free download links on their accounts.
© 2016 GroundUp.
This article is licensed under a
Creative Commons Attribution-NoDerivatives 4.0 International License
.