NEWS
Gugulethu boy fulfilling his dream in Sweden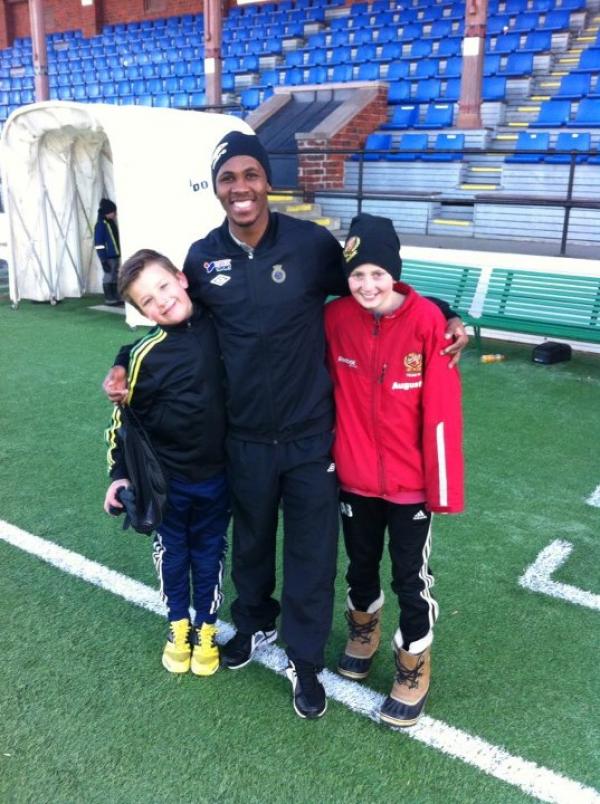 Sive Pekezela from Gugulethu plays right-wing for Swedish team Gefle IF. He is just 20 years old.
GroundUp: How did you get involved in soccer?
Pekezela: I grew up in Gugulethu in a place where most people love football and talk about football. I used to watch some games when my township teams played so that is when I started to get involved. I was seven when I started to play for a team in the township. From there I started my football career.
GroundUp: What teams have you played for?
Pekezela: I played youth football for Rovers United, Vasco da Gama, FC Cape Town and ASD Cape Town.
GroundUp: Were there any challenges in your soccer career?
Pekezela: Yes I had a lot of challenges. Firstly I had to sacrifice to be away from home and friends. It is difficult but I tell myself I have to be strong, mentally because I'm here for reason. The biggest challenge I had was when my previous team in Belgium terminated my contract and I had to go back to South Africa. It was the hardest part of my football career but because I believe in God I just had to remember that God would never take something away from me without the intention of replacing it with something better. So I kept pushing myself and then got a contract in Sweden.
GroundUp: What's it like playing in Sweden?
Pekezela: I think I'm settling very well. I'm very grateful to be here because everyone here has been supporting me each and everyday. That makes things easy for me.
GroundUp: What are your dreams for the future?
Pekezela: My dream for the future is to see myself representing my country.
GroundUp: What message would you like to give to the youth?
Pekezela: Each and every person has skills, talents, and ideas for which they have hopes and dreams. If we can use our talents, or ourselves, to see the possibilities and to move forward and break the barriers that will give these dreams life, we have caused the world to be a better place.
© 2016 GroundUp.
This article is licensed under a
Creative Commons Attribution-NoDerivatives 4.0 International License
.