Flemix advocate: poor should be free to make bad deals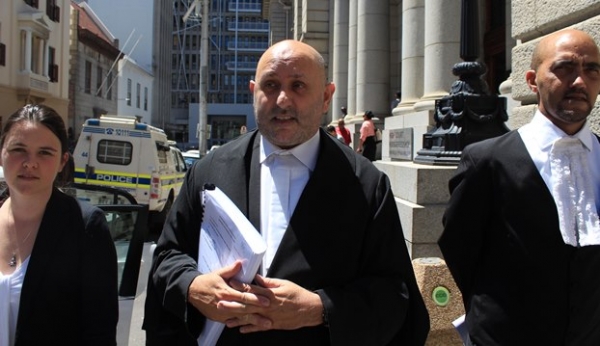 The group of consumers who are hoping to have their emolument attachment orders (EAO) declared invalid had the freedom to choose and "to make a bad deal," Advocate Piet Louw SC told the court on Thursday.
"The concept of freedom to choose and sometimes make a bad bargain must also not be overlooked. These are not people who were forced to take out a loan in order to survive. This is a case about people buying things they would not otherwise be able to afford," he said.
Louw, for the law firm that facilitates the EAOs, Flemix & Associates, was arguing in a class action case in the Western Cape High Court brought by the University of Stellenbosch's Legal Aid Centre (LAC) on behalf of 15 consumers.
EAOs, which are commonly known as "garnishee orders," are court orders that force your employer to deduct the money you owe to a creditor from your monthly salary.
The LAC are also challenging the constitutionality of certain sections of the Magistrate's Court Act.
The list of respondents in the matter include the Minister of Justice and Correctional Services, the Minister of Trade and Industry and the National Credit Regulator as the action is intended to rewrite the law on EAOs.
The matter has been in court since Monday.
On Thursday, Louw said the law was very clear on the repayments of debts and therefore put systems in place to assist consumers.
"A debt must be repaid and the law gives them choices for how they prefer to make the repayments. This is choice. Creditors and microlenders only consider judgement when the consumer has chosen not to pay or go for debt counselling. EAOs come later as a result of a choice by the debtor," he said.
Responding to Louw's comment, Judge Siraj Desai, said: "It's not a freedom of choice if you are poor and as an act of desperation you are forced to take out a loan? I'm confused about your notion of freedom. This country is built on the backs of the poor."
Desai also questioned the probability that consumers would have freely given consent to have nearly 50 % of their wages deducted.
Louw yesterday argued that there was "sufficient" judicial oversight in the current system.
"The process of debt collection and the issuing of the EAOs is more complicated. We will submit that the current system has adequate checks and balances in place. The system in place is to help debtors.The current system works and is the cheapest for everyone," he said.
The National Credit Act of 2005/6 was established to promote fair practice and highlight the importance of responsible consumer obligations which includes paying all debts, Louw told the court.
Louw said amendments made to rules in the Magistrates Court Act on 28 July 2014 now prohibited clerks of the court from issuing EAOs.
"Before then, there was nothing in the law that clearly prohibited this from happening. Acting on advice, Flemix has since 2013 only got EAOs on the employer and not the debtor. This is why some of the EAOs were granted by certain courts. They were in the jurisdiction of the employer's head offices," he said.
Louw said Flemix would support the idea of having a cap of about 30% placed on EAOs, but added that it was for parliament to rule on and not the court.
"It would take away a lot of uncertainties. There is also no register to see how many EAOs someone might have. However, this is for legislature to determine and there are committees currently looking into this issue. It's a complicated process which needs proper investigation into a just and equitable way to deal with it," he said.
Dodgy people are suing us. Please support us by contributing to our legal costs and helping us to publish news that matters.
© 2016 GroundUp.
This article is licensed under a
Creative Commons Attribution-NoDerivatives 4.0 International License
.