Angy Peter trial: Was murder victim's dying declaration likely?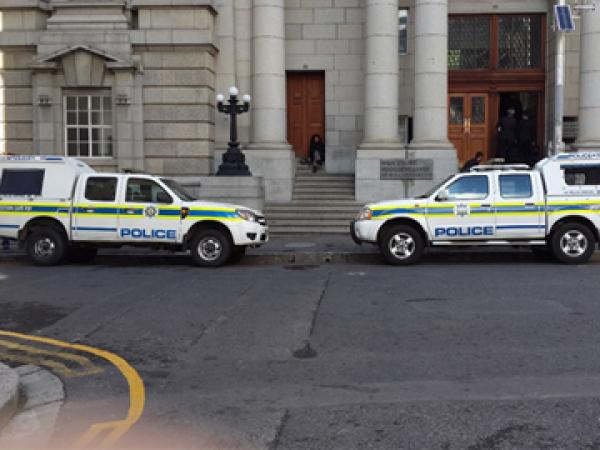 State prosecutor, Advocate Phistus Pelesa, continued to cross-examine Dr Almin Steyn in the Angy Peter trial on Thursday.
Steyn is a surgeon specialising in trauma surgery. She heads up the trauma units at Vincent Pallotti and Christiaan Barnard Hospitals.
On Wednesday, Steyn submitted evidence in chief for the defence. She stated that it was unlikely the murder victim, Rowan Du Preez, would have been physically able to make a dying declaration in which he stated that his assailants were Angy Peter and her husband Isaac Mbadu.
The court is hearing a "trial-within-a-trial" to determine whether Du Preez made the dying declaration that implicated the accused.
Pelesa discussed Du Preez's mental condition after the assault, and stated that his mental functioning was good. He said that two officers from Mfuleni Police Station arrived on the scene first. They asked Du Preez "Who are you?" and "What happened to you?" To which, said Pelesa, Du Preez responded by giving his full name and stating his address. The first two officers from Mfuleni stated that Du Preez spoke "without pause." Du Preez then went on to explain that he had been assaulted and taken from his house by Angy Peter and Isaac Mbadu in a white quantam taxi van. They then drove him to Blueberry Hill, where they necklaced him.
Pelesa continued that a third police officer then arrived from Kleinvlei Police Station. This officer asked the same questions and was given the same answers, Pelesa stated. This officer stated that Du Preez paused for breaths in between his statements, but the content was the same as that of the first declaration made.
Pelesa explained that this declaration, made twice to different police officers, was also corroborated, to some degree, by testimony from Du Preez's family about what they had witnessed earlier in the evening.
Pelesa asked Steyn,"What would you say about the mental state of a man who had made this declaration?"
Steyn replied that if it is true that he did in fact make these two declarations it would be "extremely unusual or unlikely." She continued, "I cannot believe that this person, in the middle of the night, with severe physiological distress, a high heart rate, coming from an inferno, with burns to his throat and having inhaled smoke, would make that declaration, twice." She said it was unlikely and improbable.
The prosecutor also described various aspects of Du Preez's medical condition, his elevated respiratory-rate and the assessment of his mental cognition made by the attending paramedic on the night. Pelesa said that the paramedic's version is consistent with other witnesses and that this was a sign Du Preez's mental state was good, that he was aware of his surroundings and was able to make the dying declarations.
Steyn responded, "In my experience and opinion, based on the evidence I have seen, it is highly unlikely that he could have given two declarations of this length in that physical state."
Pelesa asked, "But is it possible?" Steyn answered that it was "extremely unlikely and rare. It could be possible, but very unlikely."
That ended Steyn's cross-examination.
Judge Robert Henney said that the case, as far as the state is concerned, will stand and fall on the outcome of the trial-within-the-trial that is determining whether Du Preez could have named his assailants. Court then adjourned until Monday.
The final witness for the defence in the trial-within-the-trial will be called on Monday, and final arguments will be heard later next week.
Dodgy people are suing us. Please support us by contributing to our legal costs and helping us to publish news that matters.
© 2016 GroundUp.
This article is licensed under a
Creative Commons Attribution-NoDerivatives 4.0 International License
.