Angy Peter: Court hears closing arguments in trial-within-a-trial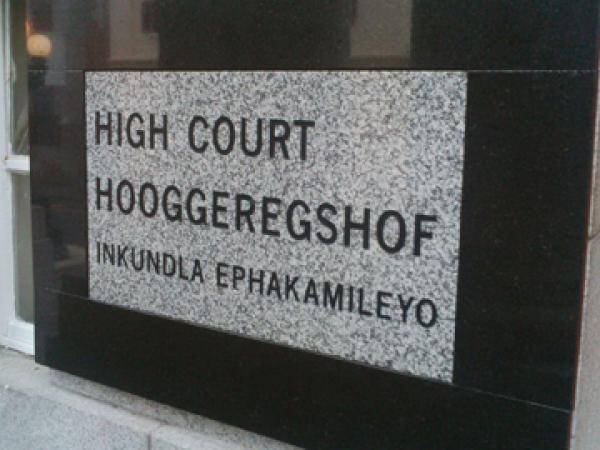 The "dying declaration" allegedly made to police by Rowan du Preez, who was kidnapped and murdered, should be regarded as hearsay, the defence told the Cape High Court during closing arguments in the case against Angy Peter yesterday morning.
Peter and three others are accused of kidnapping and murdering Rowan Du Preez in October 2012. Du Preez died roughly 20 hours after being necklaced.
State witnesses have testified that when Du Preez was found by police officers he stated his full name and address, and made a dying declaration in which he narrated how he was kidnapped and assaulted by Peter and her husband Isaac Mbadu.
Currently, the court is hearing a trial-within-a-trial to determine if Du Preez had made this declaration.
"It's not a matter of whether or not it's hearsay and how it should be admitted, but whether the deceased was capable of uttering it and assessing the credibility of the people who say he (Du Preez) did," Judge Robert Henney said.
This morning, defence attorney William King submitted that Du Preez declaration should not be included.
"A dying declaration is only admissible if the person knows they are going to die. People who know they are going to die tell the truth. This is complete hearsay. Rowan had motive because he was facing charges with regard to [Peter and her husband]," he said.
During his argument, King referred to Du Preez as "a lying, cheating, violent gangster" when questioning his integrity and character.
The judge said the fact that a person was a criminal or a gangster, didn't mean they would be dishonest.
King said the state had not led any evidence to support the testimony of their witnesses. "The police claim Rowan supplied them with information. The medical personnel say he could not supply them with information," he said.
King said the key point was also to determine if the police were lying.
"Alarm bells ring loudly where under these circumstances independent medical evidence proves that the police's version of events is highly unlikely. How else can you explain that all three police officers wrote down the wrong address for Du Preez? Police had compelling political motive to remove [Peter] from the arena of the [Khayelitsha Commission of Inquiry] into police mismanagement in the area," he said.
State prosecutor Phistus Pelesa requested the court to accept the declaration.
"Currently, there is no law prohibiting the admission of this kind of evidence. In the interest of justice, it should be considered in conjunction with the other facts of the case.
During a previous court appearance, Elmin Steyn, a surgeon who specialises in trauma and critical care, corroborated the defence's argument that Du Preez could not have been coherent.
Referring to Steyn's testimony, Pelesa said, "I cannot stress the importance of dealing with the people who dealt with [Du Preez] directly before relying on secondary information."
Pelesa argued that Du Preez's levels of consciousness had changed from the time he had been with the police.
"The effects medically on the deceased changed from the time the police saw him, to the ambulance and then at the hospital. The deceased was not suffering from medical shock at the time the police dealt with him," he said.
The case is expected to resume on Wednesday, when the judge is expected to make a ruling.
Dodgy people are suing us. Please support us by contributing to our legal costs and helping us to publish news that matters.
© 2016 GroundUp.
This article is licensed under a
Creative Commons Attribution-NoDerivatives 4.0 International License
.