29 foreign-owned shops targeted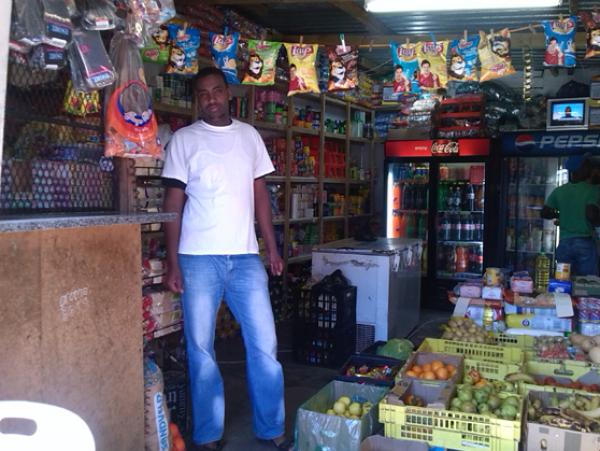 A 37 year old Somali, Ahimenet Jamel was shot in his shop in Masiphumelele last Friday in an attempted robbery, bringing to at least 29 the number of attacks on foreign-owned shops in the Western Cape in the last three weeks.
Jamel, who was shot in the leg, said he had called the police after the attack, just after 12am, but it had taken them two hours to arrive.
"When they eventually arrived they did not run after the person who shot me. Instead they came inside my shop and searched for a gun that I do not own," said Jamel.
Twenty-eight other foreign-owned shops have been attacked and some looted in the past three weeks: 14 in Hopefield, 12 in Langa and 2 in Masiphumelele.
Many shop owners believe the motive for the attacks was xenophobia.
Three weeks ago Langa residents, protesting about housing, attacked and looted ten foreign-owned shops. No South African-owned shops were affected.
Hasan Mahamed, one of the shop owners targeted by the protesters, said his shop had not been operating since his refrigerators and stock were stolen.
Tumelo Taule, a South African who also owns a shop in the area, confirmed that during the protest his shop and at least three others owned by South Africans were not looted.
"My shop was closed that day, since no one was allowed to go to work. A shop not far from mine owned by an Ethiopian man was also closed, but the people broke in and took almost everything and did nothing to mine," said Taule.
Paralegal officer at People Against Suffering Oppression and Poverty (PASSOP) Bernard Toyambi said mass unemployment created conditions for xenophobia.
"Black foreigners nationally have been perceived as direct threats to the future of South African economy," he said.
Toyambi said some community leaders mobilised residents to attack and evict foreigners as a means of strengthening their own power.
Last week Hopefield shop owner, Azizi Mohamad, 32, his brother Mohamadek Husein Mohamad, 28, and their friend, known only as Abse, took refuge in a nearby mosque after being attacked and robbed.
Residents then attacked 13 other foreign-owned shops where Abse allegedly stabbed one of the attackers to death.
"We tried to get hold of the police but they took too long to get here," said Mohamad.
The brothers opened a case at the police station.
Hopefield's station commander, Gottlieb Adams, confirmed the death and that the matter was still under investigation.
He said it was the first time an incident like this had happened under his command.
Some foreign shop owners claim they are not protected by the police.
Jabir Aliye, a Somali shop owner in Masiphumelele, said the police sometimes cooperated with the assailants. He said his brother, also a shop owner in Masiphumelele, had been attacked last year.
He added that tension between police and Somali shop owners might have been caused by the shooting of two police officers by a Somali man last year.
Toyambi said businesses in informal settlements were rarely serviced by the police.
"If a foreigner has a problem and there is only a black police officer on the scene, they will not get help. Racial issues also contribute," said Toyambi.
He said those responsible for xenophobia were seldom apprehended or were released a short while after being arrested "due to lack of evidence against them".
Foreigners sometimes did not report incidents to the police for fear of reprisals.
A Khayelitsha resident, who only identified himself as Sello, for fear of being targeted, said, "These foreigners are increasing the rate of unemployment. If you look around in townships, in stores and restaurants, they dominate."
Colonel Tembinkosi Kinana of the South African Police Services Western Cape media centre said, "The South African Police Services views all crimes involving foreign shop-owners in the province's townships in a very serious light.
"Where such incidents have been reported to the police, the SAPS have not hesitated to take the necessary action in ensuring that those involved are brought before the court of law."
He said he had no record of the attack on Jamel's shop in Masiphumelele.
Members of the community who were not satisfied with the service rendered to them by individuals within the police should approach their Station Commander's office for assistance, Kinana said.
Dodgy people are suing us. Please support us by contributing to our legal costs and helping us to publish news that matters.
© 2016 GroundUp.
This article is licensed under a
Creative Commons Attribution-NoDerivatives 4.0 International License
.