Visa applicants rejected for "incorrect and ill informed" reasons
|
Bernard Chiguvare and Ashleigh Furlong
News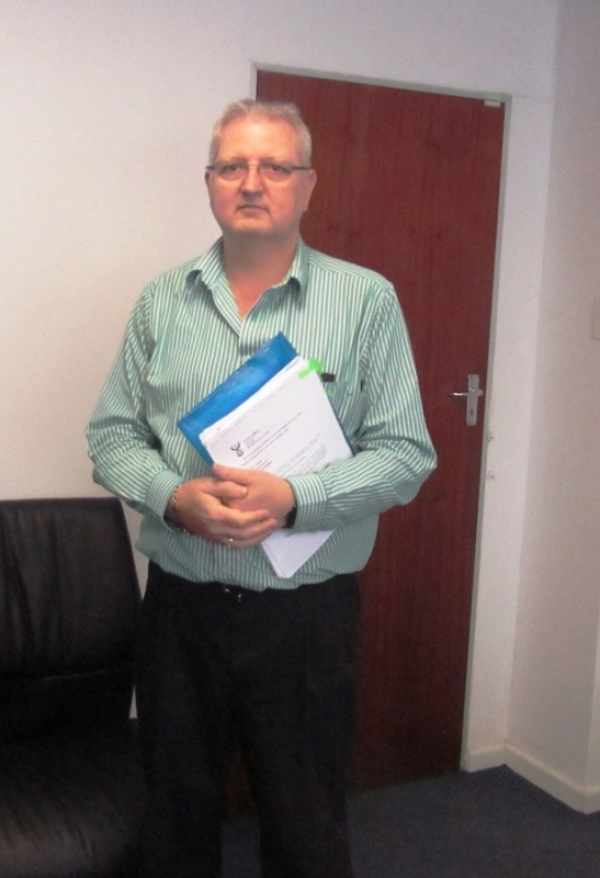 The Forum of Immigration Practitioners of South Africa (FIPSA) last week said many visa applications are being rejected by Home Affairs due to the incorrect application of the law, leaving a stream of applicants unable to work, study and pay their bills.
Gerrit Janse van Rensburg, executive member of FIPSA, has a stack of 76 rejected applications, all of which give reasons for rejection that he considers incorrect or ill-informed.
Van Rensburg explained problems can arise before the Department of Home Affairs has even received an application. Applicants need to go through VFS, which is a visa facilitation service, in order to have their application sent to Home Affairs for assessment. Problems arise when VFS incorrectly advise individuals which visa to apply for.
In the case of one Zimbabwean, Mufaro Zembe, incorrect information provided to her at the beginning of the process resulted in her applying for the incorrect visa and receiving a rejection. With the help of an immigration consultancy company, Zembe appealed the rejection. She explained that she incorrectly applied for a special skills visa due to wrong advice from VFS and wanted to apply for a general work visa.
"I don't think even they read the letter," said Zembe after her appeal was rejected, citing that she didn't comply with the special skills requirements.
Zembe's case is not unique. Van Rensburg said that spousal visas, visitor visas, family visas, study visas, business visas and special skills visas have all been subjected to inaccurate adjudication.
In the case of volunteer visas there have been numerous issues resulting in many volunteers having to pack up and leave. "Volunteers are an absolute gain to the country; they are spending their own money, trying to uplift communities. The 2011 Act speaks about a volunteer's visa but the regulations that were promulgated in 2014 don't speak about it. So now when you apply for a volunteer's visa you get a rejection saying that we don't issue volunteers' visas anymore," said van Rensburg.
Van Rensburg also describes how visa adjudicators can "use their own vision" to interpret the law. One man's application for a volunteer's visa was rejected due to 'no proof of relevant qualification and skills required'.
"You don't need a skill to be a volunteer," said van Rensburg.
In another case a foreign family living in South Africa applied for study permits for their two children once they were old enough to attend school.
One child was accepted and the other rejected. "Home Affairs said that their daughter needs to leave the country and apply from outside," said Van Rensburg.
For business visas an applicant needs to request a viability report from the Department of Trade and Industry (DTI) to prove that their business is viable. In some cases the DTI will simply respond with an email instructing the applicant to go ahead with their business visa application. Then the rejection from Home Affairs states that no letter proving viability from the DTI was supplied.
Sighting regulations that don't relate to the application, failing to take into account Constitutional Court rulings and giving incomplete reasons for rejections are some of the errors Van Rensburg says he has seen.
One of the major issues with rejections of visa applications and the subsequent appeal process is the cost involved. Initially, an applicant pays R425 for the application and R1,350 for VFS's services. With an appeal comes an additional R1,350 cost. When an application is rejected the bank account of the applicant is also frozen.
"The appeal process can take up to two years, but you can't do anything. Your bank accounts are frozen," said Van Rensburg.
Van Rensburg used to work in Home Affairs and understands that mistakes are sometimes made. He said that Home Affairs is simply denying that there is any problem.
FIPSA has tried to arrange a meeting with Mkuseli Apleni who is Deputy Director of Home Affairs but, as yet, they have not received any concrete answer as to whether this meeting will take place.
Van Rensburg says their organisation is not fighting Home Affairs but trying to make the process work.
In the meantime, the mistakes that Home Affairs are making are resulting in applicants very often being unable to work, study and pay their bills.
Groundup emailed Home Affairs on 11 June 2015 but there was no response. Several attempts to contact Home Affairs Head of Communications Mayihlome Tshwete were made. In one of those calls, he promised to look into the matter and would respond. On 18 June 2015, an official from Tshwete's office confirmed that he was out of office for a department event in Mpumalanga.
Dodgy people are suing us. Please support us by contributing to our legal costs and helping us to publish news that matters.
© 2016 GroundUp.
This article is licensed under a
Creative Commons Attribution-NoDerivatives 4.0 International License
.