Masiphumelele gets mobile police station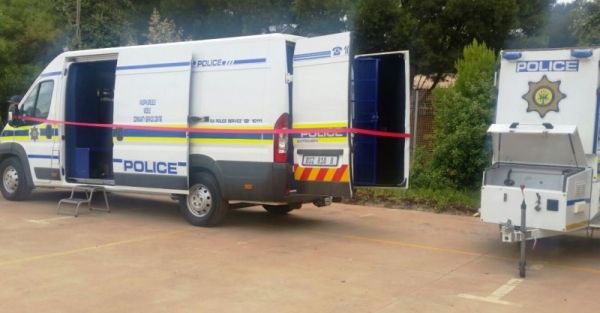 Hundreds of residents from Masiphumelele, Imizamo Yethu and Hangberg gathered in Masiphumelele High School for the handing over of a mobile police station.
Deputy Minister of Police Maggie Sotyu and Human Settlements Deputy Minister Zoe Kota Fredericks addressed the community on a range of issues raised by the community in the past few months.
Community leader Tshepo Moletsana addressed Sotyu, saying that the community was very disappointed "by the slow intervention from our ministers".
"I don't want you to come here to hand over something like you are handing over a bag of oranges to people that are hungry," said Moletsana. "From the first of September 2015, people were dying in this community"
"People of Masiphumelele have accepted the mobile police station on condition that come the 2016/2017 financial year, we will get a permanent police station," said Moletsana.
Residents clapped in praise of what Moletsana said.
Sotyu replied: "I'm not here for negotiations, I am not here for any other agendas, I am here for what I promised on 9 September."
She said she had made very clear that she'd be bringing a solution in the form of a mobile police station and not a fully-fledged station. She said the mobile police station was made for the poor who cannot afford to travel to Ocean View.
"I cannot promise you something that I know I can't deliver … I am sure that those people who don't have the money to take a taxi to Ocean View are happy for that structure."
She then pleaded with the community to stop burning state property.
The mobile station will have 20 police, four of which are reservists, and eight public order police.
The deputy minister emphasised that there will be no permanent police station for Masiphumelele anytime soon. The City has allocated land next to the Masiphumelele taxi rank, but "we will need to see how big the space is. A police station doesn't take five years to build; it can take up to ten years … But because this is a urgent matter we can try and build what we know as 'park-houses' in the meantime," said Sotyu.
Resident Lunga Mathambo said a mobile police station is a starting point, even though he is not sure how much it will help in curbing crime.
"The minister didn't go into details as to what services the mobile police station will provide," noted Mathambo.
© 2016 GroundUp.
This article is licensed under a
Creative Commons Attribution-NoDerivatives 4.0 International License
.