Hout Bay man arrested by 18 cops has bail extended
|
Mary-Anne Gontsana
Brief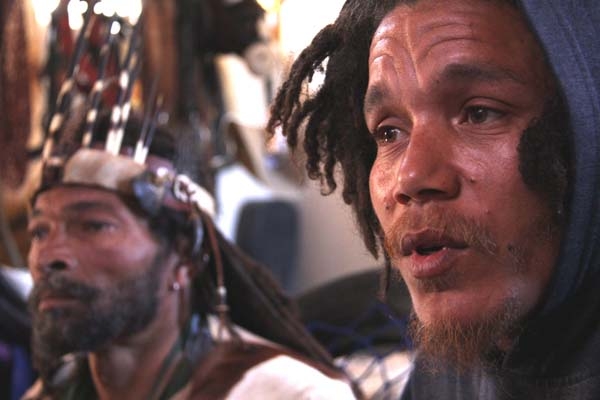 Santonio Jonkers let out a sigh of frustration as he was told for the third time that his court case was postponed, this time till next year.
Jonkers was arrested in the early hours of 30 September for contravening a court order interdicting settlement in an informal settlement in Hangberg called Die Sloot. CCTV footage shows at least 18 officers taking part in the arrest. He was naked and bound as the police dragged him by his dreadlocks for 150 metres through fynbos and wattle trees.
Yesterday, his case in the Wynberg Magistrates' Court was postponed to 29 January 2015 in order for him to find legal representation. Jonkers' bail has been extended.
His mother, Fadwah Vardien, who accompanied him to the court each time he has had to make an appearance said the effect of the court case was getting to her son.
"Apart form the emotional stress he is suffering from, my son has missed job opportunities because he has to keep coming to court and he has a criminal record. He is unemployed, he cannot take care of his family and he is squatting in my small house, sleeping on the floor in the kitchen," she said.
Jonkers said he was tired and frustrated. "It's really a time waster and it's costing me. Each time the case is postponed, I have to go and sign in at the Hout Bay police station Monday and Friday till my next court date, and I use a bus to get there. Throughout the festive season I have to go to the police station. I constantly have headaches which might be stress related, I don't know, I haven't been to the doctor. I just want all of this to end because it is also starting to affect my family," he said.
Dodgy people are suing us. Please support us by contributing to our legal costs and helping us to publish news that matters.
© 2016 GroundUp.
This article is licensed under a
Creative Commons Attribution-NoDerivatives 4.0 International License
.