Big year for Aka and Da L.E.S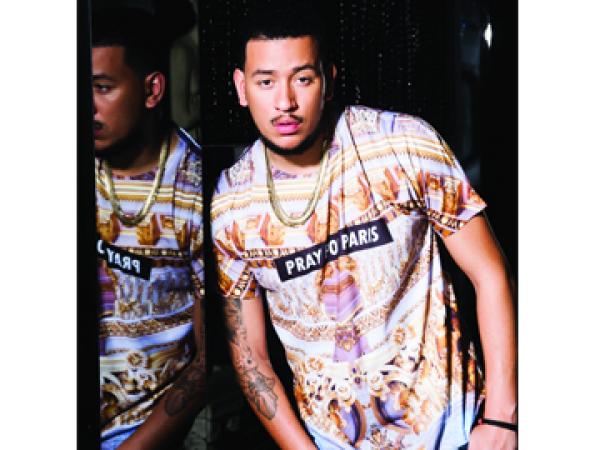 Since partnering up with Da L.E.S, Kiernan Forbes, whose stage name is AKA, has been headlining more gigs now than ever before, not only for his strikingly unconventional Kanye-esqe style and entourage, but mainly for his lyrics.
His songs have received a lot (almost too much) airplay, and will hardly leave a club without hearing at least two of his tracks. In 2013, XXL magazine named him one of the ten hottest rappers in SA. With singles that continue to top charts, it comes as no surprise that he's ruling the game.
In March, he covered Hype magazine in a leopard print blazer, wearing a crown, and sitting on a throne.
"The crown does not rotate from rapper to rapper based on 'chance', it's earned and fought for. And no one has shown that they deserve it more right now," Hype said.
Aka first stole hearts in 2002 as part of Entity, the one-album wonder rap group the 2005 smash hit 'Touch N Go.'
After the group won several awards and headlined a few small gigs, the members decided to go their separate ways and pursue solo careers. But the last man standing (and laughing) seems to be AKA.
In his recent releases, Da L.E.S features on almost every track. The two rappers unexpectedly joined forces in November 2013 when they released their chart-topping club banger Kontrol, which had Da L.E.S criticised as mimicking Drake and both rappers lampooned for putting on fake American accents.
Later, AKA released Congratulate, a song featuring Da L.E.S which is reminiscent of Victory Lap, in terms of lyrical content. However, that didn't stop their stars from rising as the songs received a few award nominations, including a nomination for best rap song at the 2014 Metro FM Awards.
Tracks which have followed since are also part of the reason why this duo just works. With lyrics like, "You can paint a pretty picture or you can paint a timeless masterpiece. You can protest in silence from your couch or you can sacrifice 27 years of your personal freedom for the cause you believe in", show his maturity and growth as both a songwriter and young activist in his own right.
With the elections coming up, we need more lyrics like these to engage and encourage young South Africans to gain an interest in politics.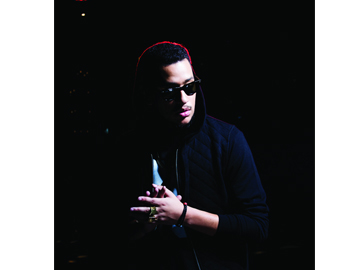 Kiernan Forbes, whose stage name is AKA. Photo by Blaque Magazine.
By now, you'd think that Da L.E.S would be a more successful rapper since his old group Jozi was making national airwaves way back when AKA was still struggling to launch Entity. Was it Bongani Fassie's scandals that caused negative ripple effects for all the Jozi band mates, taking their individual careers ten steps back, or since Jozi split has Da L.E.S failed to make music appealing to a wider audience all on his own? Either way, no one cared about Da L.E.S since Jozi broke up until AKA found him and took him under his superstar wing.
This temporary partnership has seen the two rappers headline some of the biggest shows of 2014 thus far, including the Cape Town International Jazz Festival as well as the Olmeca Tequila Mad Decent Block Party which saw American DJs Diplo, Dillion and Major Lazer make their way to our shores. They've opened for Kanye West and Kendrick Lamare and are undoubtedly grossing the most income in the South African rap game at the moment. Although surprising that the two mega egos have not yet bumped heads, it's become clear that they are setting a high standard for SA hip hop even though it's quite questionable how South African their music really sounds. It has elements of many American rapper's signature styles, namely Kendrick Lamar's easy flow, Meek Millz's noisy melodies and beats, and a bit of Kanye's over the top drama in the lyrics.
Their level of creativity and ability to produce songs that go straight to number one is a clear indication that 2014 is undoubtedly a big year for both rappers.
© 2016 GroundUp.
This article is licensed under a
Creative Commons Attribution-NoDerivatives 4.0 International License
.