Zimbabwean man stranded in prison for 20 days and counting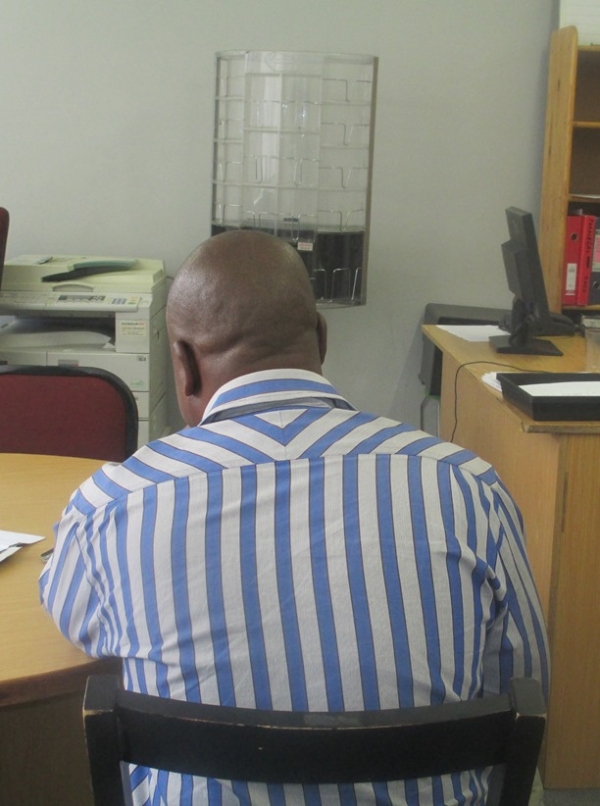 A Zimbabwean man, Simbarashe Mariga, has been in Pollsmoor prison for more than 20 days without appearing in court.
Mariga, 44, told GroundUp by telephone that he had been arrested on 1 March in Langebaan. On 3 March, he was taken to the Hopefield Magistrate Court, but it was already closed by the time the police brought him there. He was then taken back to Langebaan police station and transferred to Pollsmoor the following day. According to Mariga, Pollsmoor prison officials told the immigration officers that the prison was full.
"But the immigration officers did not listen… they left me [at Pollsmoor] without permission. Out of frustration, Pollsmoor staff let me inside without opening a folder for me." He said that because his name was not in the folders, people arrested after him were taken to court before him.
Another Zimbabwean, who met Mariga in prison, brought his plight to the attention of People Against Suffering, Oppression and Poverty (PASSOP). Speaking to GroundUp at the PASSOP offices this week, the Zimbabwean, who did not want to be named, said he had seen other prisoners with similar histories being released.
He said, "I was touched by Mariga's case. I am worried he might stay in Pollsmoor forever … I am very worried about Mariga, because the living conditions in Pollsmoor prison are very bad. My first week there, we all queued at the toilet because we all got a bug after eating samp which was off. We used to be served porridge, fish, vegetables, but the food is always off … There are bed bugs in the blankets, and they look very old. Mariga has developed a skin problem because lice keep on biting and sucking his blood. His skin is itching and breaking out … In the cell there are also 'bosses' who were terrorising us, forcing us to wash their clothes and clean the toilets for them. When the sink was blocked, they ordered us to scoop water out for them, and they spit anywhere they want … They also smoked too much and it caused headaches for non smokers."
The former prisoner said Mariga's relatives were not able to visit nor bring him toiletries, because they lived in Langebaan, too far from Pollsmoor.
Regional spokesperson for the Department of Correctional Services, Simphiwe Xako, confirmed that Simbarashe Mariga was transferred to Pollsmoor on 3 March and that "there are no folders for illegal immigrants. He is on our system as an illegal immigrant therefore he belongs to the immigration (Home Affairs). After 30 days, Department of Home affairs must come and collect him or bring a new warrant. Only Department of Home affairs can give you more information."
The Department of Home Affairs had not yet responded at the time of publishing.
Dodgy people are suing us. Please support us by contributing to our legal costs and helping us to publish news that matters.
© 2016 GroundUp.
This article is licensed under a
Creative Commons Attribution-NoDerivatives 4.0 International License
.