NEWS
Zimbabwean man dies in Langebaan police cells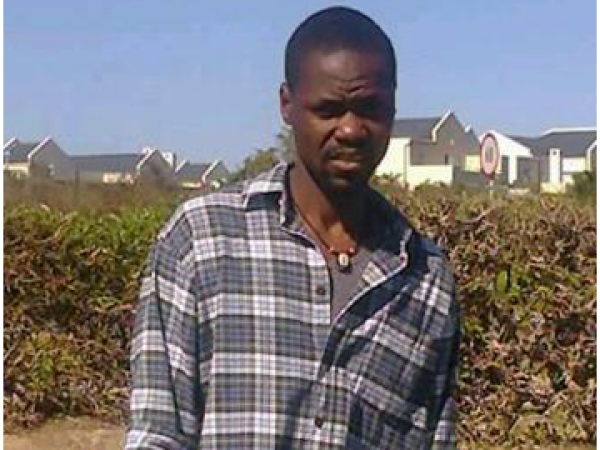 A Zimbabwean family has accused the police of negligence and human rights abuses after 29-year-old Arthur Padzakashamba died in custody in the Langebaan police cells. The family alleges that he was arrested when reporting a domestic violence case against his estranged wife after she had allegedly stabbed him on 6 September 2013.
The dead man's brother, Lloyd Padzakashamba, said, "He went to report the assault at Langebaan Police Station at about 11pm. Upon arriving he was told that he was under arrest because his wife had phoned the police and laid domestic violence charges against him. The police refused to hear his case, or give him medical assistance, and he slept in the cell with a bleeding hand."
The following day his other brother went to enquire at the police station and was told that Arthur hanged himself in his cell using strips of material from a mattress.
The family says they have many unanswered questions.
Lloyd Padzakashamba told GroundUp that he does not believe his brother committed suicide. He believes his brother bled to death after the police locked him up without access to medical care.
"If the police did the regular inspection before he was locked in the cell as required by the law, where did he find a sharp object to loosen or cut the mattress into strips? How did he manage to cut the mattress using a badly injured and bleeding hand? Were the cells not visited hourly by police officers on duty? How possible is it for a prisoner to hang himself when police are meant to be checking the cells every hour?"
Lloyd Padzakashamba says the family are concerned that almost two weeks after their brother's death they have still not received the postmortem results. He claims the police are not willing to assist them in getting the autopsy findings and that this might delay the requirements of immigration services to repatriate his body to Zimbabwe.
Western Cape Police spokesperson Captain Van Wyk told GroundUp that his office could not comment on the case as the matter was being investigated by the Independent Police Investigative Directorate (IPID).
© 2016 GroundUp.
This article is licensed under a
Creative Commons Attribution-NoDerivatives 4.0 International License
.