NEWS
Your views on Bafana Bafana versus CAR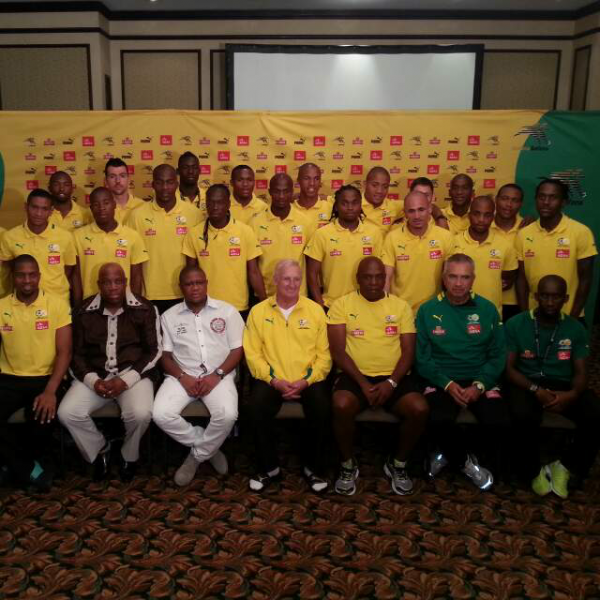 On Saturday, Bafana Bafana beat Central African Republic 2-0 in their vital World Cup qualifier at the Cape Town stadium. We asked Capetonians for their views on the game.
Nazier Jacobs: I was impressed with their performance, especially with the chances they created. They have never created so many chances in other games. They just need to convert those chances into goals then they will qualify easily for the World Cup. They're improving game by game and let's hope they can continue with the performance they gave us fans on Saturday.
Bongolwethu Ncusana: I think the guys played well. I'm confident with the team's dominant performance. At the end of the day I thought we were better than them in every department. We were in control throughout, but missed a flurry of late chances which could come back to haunt them later in the qualifying campaign.
Dayle Solomons: Was good. We held good possession, but had poor finishing at times. Bafana played well but towards the end, got over confident and started doing silly things and began to lose the ball more often.
Bongani Malungu: I, for one, was happy with the win on Saturday and their performance is getting better with each game played. My area of concern is the finishing up in front. They created chances and failed to convert them.
Hugo Eddy: The Bafana game was nice. They played well. They need more strikers in the team. Daine Klate should have been included in the squad, he was on the bench but he is definitely one to look out for in the future. He reminds me of Zidane. The Republic of Central Africa played well. They cheated with a hand ball but luckily we scored the first goal. They should have more Bafana games in Cape Town. The support was excellent.
Rico Gasetlowe: The boys played good football. We won the game but we had lots of chances which we did not make use of. I think finishing is the problem.
© 2016 GroundUp.
This article is licensed under a
Creative Commons Attribution-NoDerivatives 4.0 International License
.