Yew Street Market gets its permit back
| Mary-Anne Gontsana
News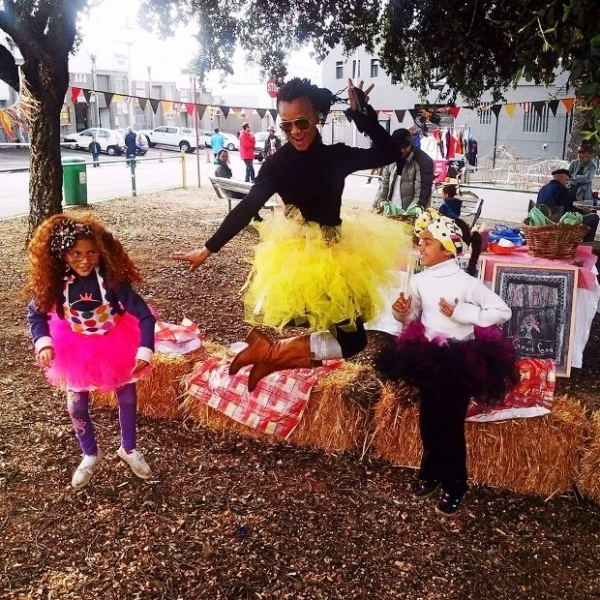 Saturday will see the park in Salt River buzzing with excitement when stall owners reopen for business, after the Yew Street Market was re-issued with its permit by the City of Cape Town.
A week ago, market organiser Kim van Lingen's permit was withdrawn days before the second one was to take place. The City of Cape Town said reasons for the withdrawal were complaints and objections received from residents and businesses.
"I am so excited. It is going to be an amazing day on Saturday. All the artisans will be there in full force," said Van Lingen.
Mayoral Committee Member for Tourism, Events and Economic Development, Garreth Bloor, said he had been briefed by the events team that Van Lingen had fulfilled all the requirements for a permit to operate the Yew Street market. This follows a site visit he led.
"She has concluded a public engagement process and an amicable resolution has now been reached with all interested and affected parties. As the City, we have a responsibility to balance the needs of all users of this public space … I have asked City Officials to revisit the current by-laws to see how best we can create an enabling environment for more markets like this one to operate successfully."
"Given the dynamics of markets that are community-driven, it would make better sense for markets to operate with informal trading permits and not as events. I have requested that the necessary amendments be effected as quickly as possible," said Bloor.
Bloor said the permit would be issued on a weekly basis to allow the City's events team to deal with any complaints before the next permit is issued.
"The main road, Hopkins Street, will not be closed. Most businesses here complained about the closure of the road. Soft road closures will be done on the roads where the stalls, local residents and businesses will be allowed access," he said.
"There are no words to describe the gratitude I feel towards everyone that came out in support of the Yew Street market," said Van Lingen.
The market will run from 10am to 3pm.
© 2016 GroundUp.
This article is licensed under a
Creative Commons Attribution-NoDerivatives 4.0 International License
.