Who is to blame for the medicines backlog?
|
Henry M. J. Leng and David Sanders
Analysis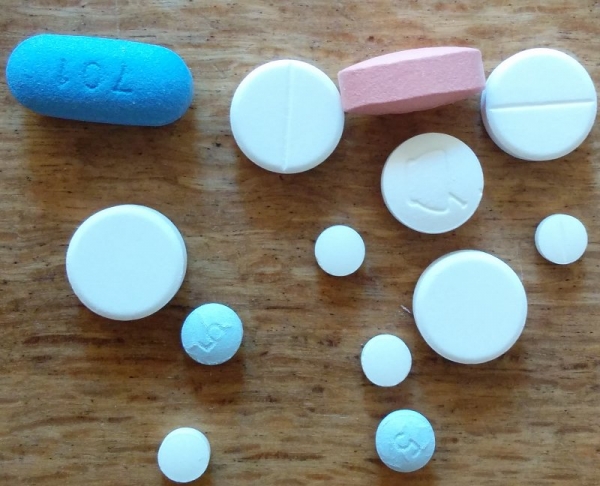 The Medicines Control Council has for many years been severely criticised for the exceptionally long time it takes to register a medicine. It is not unusual for a medicine to become available in Europe, Australia, Canada and the United States years ahead of its appearance in South Africa.
Complaints from the pharmaceutical industry and even patient organisations through the media have compelled the Minister of Health in 2006 to launch an investigation into the workings of the MCC, which revealed that some of the reasons are related to poor infrastructure, insufficiently trained staff, high staff turnover and lack of financial resources.
The outcome of this and subsequent investigations has resulted in a proposal to establish a new regulatory agency, that will be known as the South African Health Products Regulatory authority, which will be better resourced and better funded through increasing the fees charged to industry. It would, therefore, appear that the cause of the delay in medicines registration rested solely with the MCC. But is this really the case?
A recent study carried out by us, has painted a totally different picture. It points the finger at the implementation of policies without supporting them with adequate resources and the opportunism of a sector of the generics pharmaceutical industry characterised by small profit-seeking importing companies.
In our study we selected one of the most prescribed medicines in each of several prevalent disease conditions in the country, also taking into consideration the Millennium Development Goals of the United Nations with respect to child and women's health. We ended up with eight medicines and then proceeded to determine the number of generic versions of each medicine that have been registered by the MCC up to 2012, the number that must still be registered as well as the number of generics of each medicine that was actually being marketed in the country.
You may wonder why we selected only eight medicines. Some people who know a little about research may even think that such a study would not be "statistically valid". However, we have realised that the backlog in medicines registration was more a result of human behaviour, which is often impossible to predict or model statistically as any economist, trader or investor would attest who try to predict the stock market.
Government, on the side of patients, implemented policies aimed at reducing the high cost of medicines and make cheaper medicines as rapidly available as possible to the public. These included, firstly, mandatory generic substitution by pharmacists, in which a pharmacist has the authority to substitute the original branded medicine with a cheaper generic without consulting the doctor who prescribed it, and secondly, implementing an expedited review or "fast-track" registration policy for all medicines on the essential medicines list, the majority of which are generics.
This made the local market for medicines very attractive to generic medicines companies. The introduction of these pro-generics policies resulted in a sudden mushrooming of mainly small companies, which consisted in many cases of just one or a few "tenderprising" individuals who saw this as a great opportunity to import cheap generic products and sell these at much lower prices than the original branded products. They aimed to register and sell medicines used for treating the most common diseases in South Africa, i.e., those with the biggest market (HIV/AIDS, tuberculosis, diabetes, high blood pressure, atherosclerosis and bacterial infections) and then would only select the most prescribed medicine in a specific therapeutic class since such a medicine would have the biggest sales volume in that market. The good intentions of government to make medicines more affordable have, thus, opened the door to the establishment of a number of opportunistic companies. It is not difficult to figure out the personal mission statement of the individual behind such a company:
Make sure all my B-B-BEEs are humming;

Pop in my tender;

Wait for the honey to flow;

And my money to grow.
The pro-generics policies reflected the good intentions of government on behalf of the public. A large number of generic versions of a medicine in the market would ensure greater competition, which would lead to lower prices that in turn will make the medicines more affordable to patients. Unfortunately, government through the Department of Health did not provide the MCC with additional capacity to handle the subsequent flood of registration applications which followed, and this more than anything else; we have found to be the cause of the backlog in medicines registration.
The important question though is whether the backlog or the slow pace at which the MCC registers products does in fact limit access by the public to affordable generic medicines. We have found that a maximum of five generics accounted for 80% or more of the market value of a particular medicine and that the bulk of registered generics, i.e., about 70%, have a market share of less than 5%. Furthermore, only slightly more than half or 54% of registered generic brands of most of the medicines we investigated are actually being marketed. This suggests that for these medicines, more than enough generic brands have already been registered to ensure sufficient competition to make them affordable. The fact that almost half of the generics of a medicine are not marketed indicates that the markets for these medicines have become oversaturated so that there is no further profit opportunity left for others to enter those markets.
We did find some exceptions, one of which was oxytocin, a medicine that is used during child birth to start or strengthen contractions and to reduce bleeding after child delivery. Only three brands of this medicine were registered and there were no further applications for registration with the MCC. Clearly companies were not interested in registering more brands of this medicine, which is important for women's health.
The reason, in our view, is because oxytocin had a relatively small market compared to other commonly prescribed medicines at the time of the study – only R25 million compared to R127 million for ciprofloxacin, R147 million for metformin, R203 million for lamivudine, R496 million for ibuprofen and almost R1.7 billion for paracetamol. In addition, oxytocin is only available as an injection that had to be stored in a refrigerator which makes its transport and storage during importation and distribution complicated and expensive. Small generic medicine importers would avoid such a product, yet it is of major public health importance.
We have made several recommendations to policy makers based on what we found in our investigation. Some of the recommendations include that only five, but not more than eight, generic versions of a particular medicine should be allowed to be registered using the expedited or fast-track review system since more generics would not necessarily lead to lower prices.
Secondly, if a company does not market a product within two years of registration, it should be deregistered.
Thirdly, the cost of an application to register a medicine should be increased to be in line with the cost in countries such as Australia and Canada. In Canada the cost of an application for registration was approximately R340,000 and in Australia it was almost R660,000, whereas in South Africa it was only R25,000 for a generic. Other recommendations can be found in our article, the reference of which is given below.
The MCC, in spite of its staff shortages and poor infrastructure, nevertheless manages to register more than enough generic products to ensure that patients suffering from the most commonly occurring diseases in South Africa have access to affordable medicines.
The authors are public health researchers at the University of the Western Cape. Views expressed are not necessarily GroundUp's
Dodgy people are suing us. Please support us by contributing to our legal costs and helping us to publish news that matters.
© 2016 GroundUp.
This article is licensed under a
Creative Commons Attribution-NoDerivatives 4.0 International License
.