NEWS
The week in political activism
Compiled by Brent Meersman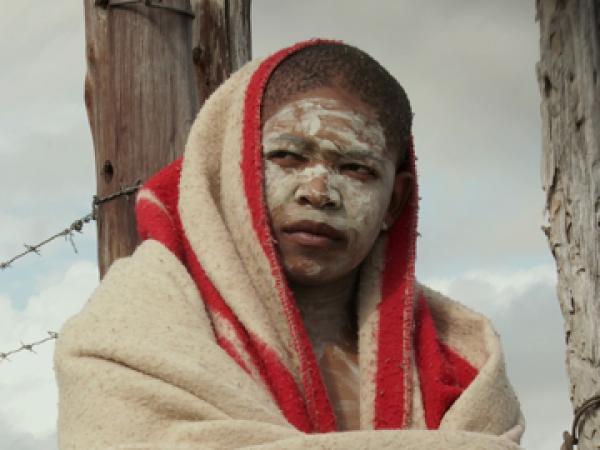 Compiled by Brent Meersman
This week we have reports on civil society's response to the budget and a documentary hosted by Sonke Gender Justice.
Can we budge it?
Today, Finance Minister Pravin Gordhan will present the 2014/15 budget to parliament.
In anticipation, the Budget Expenditure Monitoring Forum delivered a People's Budget Speech outside parliament on 25 February, and put together a day-long workshop and speakers' programme to examine how human rights and social justice ought to be addressed by government's budget plans.
According to the organisers, it is vital for civil society, social movements, activists and members of the public to engage with the budget process and ensure that their voice is heard. The annual meeting at budget time draws together several dozen interested organisations and aims to provide information on macro-economic policy as well as discussions on financing for the delivery of health, basic education, social infrastructure, social protection and job creation.
Expect a critical response to the budget in the form of a "Call for Budget Justice" to be forthcoming.
Meanwhile, the National Union of Metalworkers (Numsa) issued a statement on 24 February saying they had intended to embark on a protected socio-economic strike on Budget Day and filed notice for the action in terms of the Labour Relations Act.
However, states Numsa, "realising that the proposed strike was to coincide with Minister Pravin Gordhan's Budget Speech … government's representative did everything in their power to stall" because "bureaucrats and ministers realised that a national strike on Budget Day had the potential to blow away the ideological fog of 'we have a good story to tell'".
Numsa plans now to strike on 19 March together with "a number of trade unions and other progressive social, students and youth movements" to demand jobs for South Africa's youth and to oppose government's tax incentive scheme which aims to address youth unemployment.
Sex through the lens
To answer the question, How does one become a man or a woman in contemporary South Africa? Sonke Gender Justice has turned to the nation's filmmakers. Sonke will screen three short films at the Labia Theatre, Orange Street, Cape Town on Saturday 1 March from 4 to 6:15pm under the title "Sex Through the Lens – Transforming Gender Attitudes through Film."
Mayenzeke Baza's award winning documentary, Ndiyindoda, takes a close look at rituals and rites that boys and young men are forced to participate in, whether it be Jewish Bar Mitzvahs or Xhosa initiation ceremonies.
Scars, a short film directed by Soweto-born Lerato Moloi, deals poignantly with verbal abuse as it is communicated from one generation to the next.
Another documentary tells the story of Funeka Soldaat, a lesbian community activist and the founder of Freegender, challenging the notion that homosexuality is 'un-African'.
The filmmakers will engage with the audience. The event is free.
To book: email: filmsforchange [at] genderjustice.org.za
© 2016 GroundUp.
This article is licensed under a
Creative Commons Attribution-NoDerivatives 4.0 International License
.