NEWS
Ward councilor sheds light on the history of evicted Nomazo residents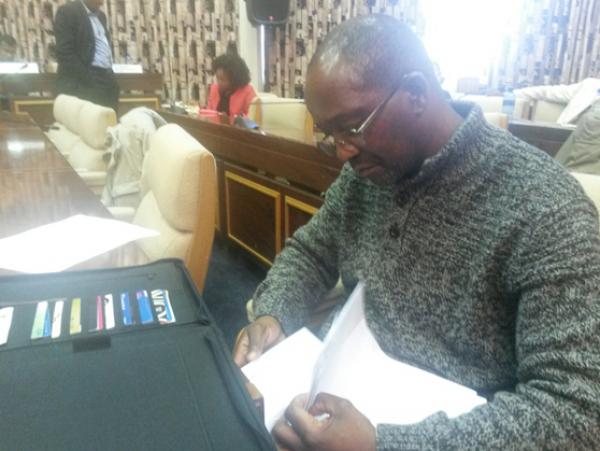 A Nomzamo ward councillor told the ministerial inquiry into the Lwandle evictions how he cautioned a group of backyarders, who were tired of "unfulfilled promises" by the City of Cape Town, against settling on land owned by the South African National Roads Agency (SANRAL).
"I warned them and informed them that SANRAL's plan for that land was to build onto the N2. I warned them about the implications of moving to the land, but they didn't listen and went to occupy the land," said ward councilor Mbuyiselo Matha.
The inquiry, chaired by advocate Denzil Potgieter, was appointed by Minister of Human Settlements, Lindiwe Sisulu, after the demolition of shacks on land owned by SANRAL last month.
The public hearings for the inquiry, which ran for two days last week, continued in the GoodHope Sub-council Building yesterday with submissions from Matha and Ses'khona with assistance from the Access to Justice Association of Southern Africa and the Sobahlangula Social Investment Project.
Meanwhile, tensions flared during the second half of the hearing when DA staffer Jamie Turkington was requested to leave proceedings.
This after he lashed out at Ses'khona's Loyiso Nkohla, who during his presentation, referred to premier Helen Zille as a "racist girl." See Premier called "racist girl" as tensions flare at Lwandle inquiry.
The hearings are expected to be completed by 5 August.
While displaced residents are still being housed in the Nomzamo community hall, more than 200 new informal structures have been erected on the site with a number of toilet facilities.
Yesterday, Matha, who has been the ward councilor in the area since 2006, gave a detailed recount of the events which he believed lead to the group's "unnecessary" evictions.
He said of the 12 informal areas in the community, seven were on City-owned land and the rest were on private land belonging to SANRAL.
"In 2007, the Wag 'n Bietjie informal settlement (in Strand) was gutted down by fire. It was later agreed that some people would be moved to three pieces of land around Nomzamo, but the rest were forced to go and rent as backyarders," he said.
Matha said after several attempts to resolve the issue, the mayor at the time Dan Plato and SANRAL made an agreement to relocate residents.
"It was decided that SANRAL would provide land in Faure where people living on their land can be relocated to while the City would be responsible for providing services. Instead, the City decided to take SANRAL to court over the N1/N2 tolls. Until now, people are still without water, toilets and electricity," he said.
Matha said he was approached by a group of people who identified themselves as representatives of the backyarders in Asanda Village (Nomzamo) in January 2014.
"They said they were tired of unfulfilled promised by the City that land, services and houses will be provided to them since 2007. They were forced to pay high rent for electricity and rental to home owners. So they decided to occupy the land not far from them," he said.
Matha said he was not consulted or notified of both evictions, the first one took place in February and again in June.
"During the first eviction on 3 February, I was informed that a group was coming to burn my house and get my baby because they thought I was responsible. The City then provided me with security for protection. On 2 and 3 June, police were acting on the same High Court order," he said.
Matha described seeing police everywhere and smelling teargas in the air.
"People were fired (at) with teargas. Some were arrested and assaulted including a nine-month pregnant woman. There were cries everywhere. The last time I experience this was during apartheid years. Police were so brutal and inhumane," he said.
"I was sent from pillar to post by City officials while trying to organize the community hall for people the next day.
People slept in the cold with their children that night. On the third day the hall was made available. Thereafter people were assisted with food, clothes and mattresses," he added.
Matha said after the failed attempts to relocate the people to land in Blackheath, officials agreed that residents would return to the SANRAL land until housing in Macassar will be available in November 2015.
When advocate Potgieter questioned Matha about the number of structures that were demolished, he said, "I know for a fact that in one structure there are one or two families. Some of the people evicted the first time went to their families and others returned to the land. We got the number of 849 from the community themselves."
Potgieter said it was clear from the documents provided by Matha that from an early stage there were numerous attempts to address the issues of occupation in the area.
The hearings are expected to continue at 10am today.
© 2016 GroundUp.
This article is licensed under a
Creative Commons Attribution-NoDerivatives 4.0 International License
.