Transparency is what is needed SJC tells City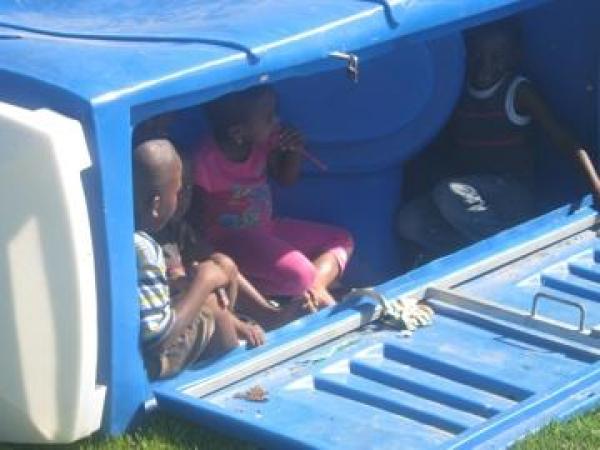 Deputy General Secretary of the Social Justice Coalition Dustin Kramer continues his exchange with the City's Paul Boughey, Chief of Staff to the Executive Mayor of Cape Town.
I recently raised several concerns over the City of Cape Town's apparent refusal to release the data behind its prominent claims of spending in poor and working class communities. In response, mayoral Chief of Staff, Paul Boughey has asked that I engage "with the City's R34 billion budget in more detail". The City however still refuses to release the information required to do so.
Mr Boughey provides several examples of expenditure targeted at poor and working class communities. He notes that the "list of projects in this regard are too numerous to mention".
He cites the mid-term review of the DA administration in Cape Town as evidence substantiating the claimed allocation of resources to poor communities. The review states that "we spend 64% of our service delivery budget on the provision of services to the poor, the most extensive cross-subsidisation of the poor in the country".
Mayor Patricia De Lille likewise claimed that 67% of 'service delivery' spending in the City's new draft budget was to "be targeted towards the poor in the city".
The review however - like the numerous press statements and speeches making these remarks - does not provide the data behind the claims. It simply states overall percentages and totals. This is unethical, lacking in transparency, and prevents adequate engagement.
The claims that spending allocated to poor communities is roughly two-thirds of the budget must be based on verifiable and publicly available information. This should include the actual categories and calculations behind the stated budget allocations, how categories such as 'pro-poor' spending are defined, and consequently what expenditure is actually included in the 64 or 67%. As it stands there is simply no way to know what makes up these percentages.
The City's budget is a public document. The budget allocations, categories, and data used to produce the claims of spending in poor communities outlined above are however not public.
We wait in anticipation for this information to be made publicly available in order to take up Mr Boughey's offer.
Dustin Kramer's article published first on GroundUp
© 2016 GroundUp.
This article is licensed under a
Creative Commons Attribution-NoDerivatives 4.0 International License
.