Street lights out on Lansdowne Road for years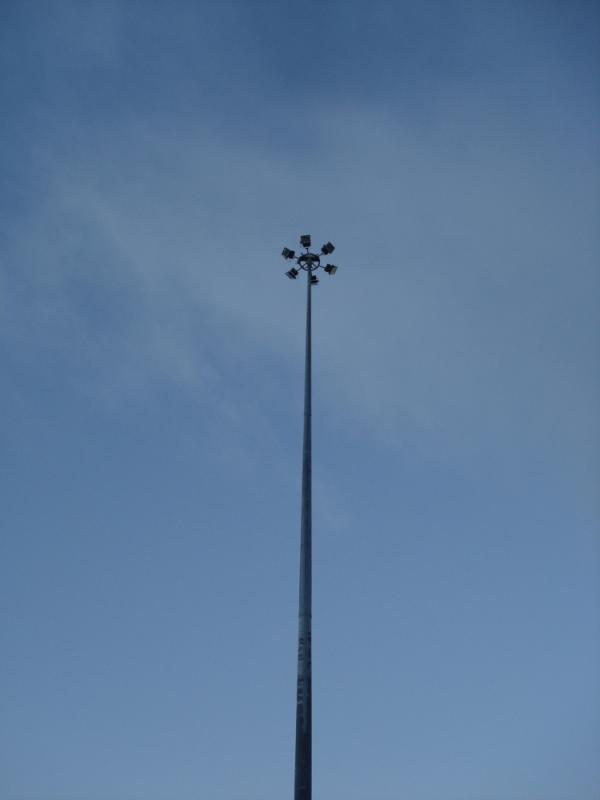 The street lights on Lansdowne in Khayelitsha have not worked for years. After noticing a long portion of Lansdowne Road without working street lights, I interviewed people who walk along the road.
People leave their houses early in the morning for work alongside school pupils who travel long distances to school.
I walked with a group of farm and domestic workers who leave their houses between 4:30 and 6am, rushing for trucks and buses to work. Thandi works in Rondebosch, leaving the house very early in the morning, and returning at night. "When I leave the house, it's still dark. The big lights in my community on the Lansdowne Road do not work. I have to ask someone from the family to accompany me to the bus stop. It is not safe. People get robbed and we as women are at risk of being raped", she said.
Ward Councillor Danile Khatshwa of ward 96 has been complaining about the lights for his ward, but thinks it isn't taken seriously by his sub-council (24). Talking to GroundUp, he counted all the lights that are not working on Mhlophe Crescent, Nkwili Road, Sivivane Crescent, Thubelisha, and Lansdowne Road. "I have written letters and raised the issue in several meetings, but until now no response", Khatshwa complains. "The bulbs don't last long, besides that there have been new lights put in few areas, but still today they are not on." When he asked about the lights, he was told that municipality has done its part, and Eskom is responsible for the delays.
Recently, a Khonzani Lembeni was robbed during the evening on his way to the shop. "They took two phones, but luckily they did nothing other than that. I felt so small and powerless after being robbed in my own area. The worst thing is I couldn't see their faces because it was dark. I worry everyday when I go to work because I don't know what could happen to me," Lembeni said.
I contacted several officials at the Cape Town Civic Centre, but no-one was willing to comment to the media. I also attempted to contact a Mr Dlamini, the director of utility services, but he was not available. I phoned the cell phone number of Shehaam Sims, the Mayoral Committee member for Utility Services, but was unable to get hold of her.
© 2016 GroundUp.
This article is licensed under a
Creative Commons Attribution-NoDerivatives 4.0 International License
.