Somali trader: "It's hell-fire in Somalia. It's hell-fire in South Africa"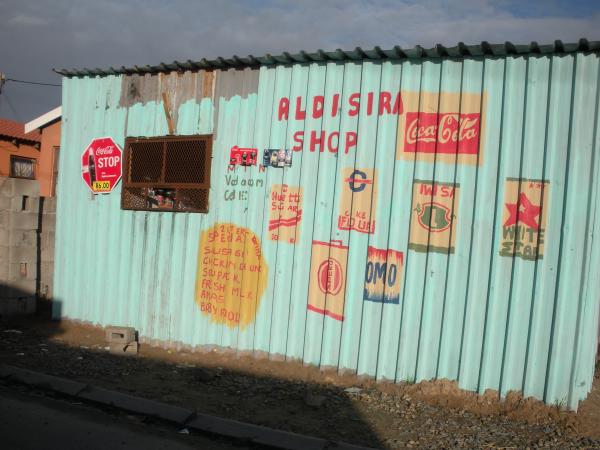 Abdirahaman Abdiwali, a leader in the local Somali community, explained some the difficulties Somalis face to GroundUp.
Abdiwali is the Provincial Secretary of the Somali Community Board of South Africa, an umbrella body of Somali organisations.
He told GroundUp that the Somali community has contributed to Cape Town's local economy, but that Somalis are vulnerable to crime when conducting their business. He said, "Most of these crimes are happening in townships such as Khayelitsha, Delft, Philippe, and Nyanga. For the past three months, sixteen people were killed. Some are still in hospital critically wounded and some were left paralysed. Thirty-six armed robberies were also reported. The criminals operate as a team. They target Somalis who will be coming from the Cash and Carries or other big wholesalers after buying goods for their Spaza shops. Normally they rob them of their goods and bakkies before they reach their shops, or they attack them while they are busy off-loading."
"I feel sad that there has been two decades of fighting in Somalia and there is no central government. But Somalis continue to be killed and paralysed here in South Africa. It is a tragedy. We cannot predict our future, but we will continue to engage the responsible authority to help Somalis and other immigrants in this country. The South African Constitution talks about protection of people living in their country and not just their citizens. Three days ago, Somalis were killed and action should be taken."
"We contribute a lot economically because we pay housing and spaza shop rental fees. If the community asks for donations we give. Three weeks ago we distributed blankets and clothes to the community. We have tried to liaise with and work in harmony with local businesses and our relationship have improved. The community in townships have shown us generosity and like Somalis because our prices are reasonable. But it is these culprits which have caused too much pain in our lives. I urge all Somalis to integrate and socialise with the community."
When asked why there has been so much conflict between Somalis and local businesses, he said, "They hate us because we care for and support the community. And we do not double our profits like them. Our Muslim religion forbids us to double profits and emphasises helping the community. We buy our business goods in the same local market with the South African businessmen. I am disappointed by the way they escalate their prices to their community."
A Somali shop owner near the Bellville train station who did not want to be named explained, "It is hell-fire in South Africa. It is hell-fire in Somalia. We do not feel safe here at all, but we cannot go back home because of war. This month only, nine Somalis were killed in Cape Town. My niece is now a widow. Her husband was shot recently in Philippi and my two cousins are now paralysed as result of crime. One of them was shot by criminals who walked in his shop in Kraaifontein and demanded to be given two cigarettes. While he was busy serving customers, they shot him. The other one was shot in George when they robbed his shop."
He continued, "The criminals break in all the time and we are defenseless. When we go to the police station to report, they just open a case. They do not act. If we follow up, they will just ask for your case number, then they will tell us they will phone us and it ends like that. I have been living in South Africa for eleven years. Since the break-out of xenophobia in 2008, I have struggled economically because I lost my business when they attacked and looted my shop in Kraaifontein. I am in debt. I owe friends approximately R45 000. I had to borrow to restart this business."
© 2016 GroundUp.
This article is licensed under a
Creative Commons Attribution-NoDerivatives 4.0 International License
.