NEWS
"Soccer is the only reason I am where I am today"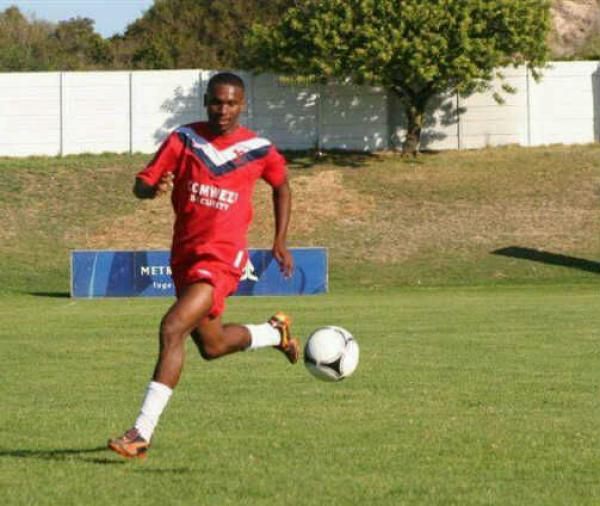 Nineteen-year-old Shane Petersen talks about growing up in a community surrounded by drugs and how soccer gave him a chance.
GroundUp: What position do you play?
Shane: Striker/right wing.
GroundUp: What teams have you played for?
Shane: Nash Soccer Academy, Western Cape Sport School, Supersport United, Western Province United, Milano United and currently Glendene United.
GroundUp: Where did you grow up?
Shane: I grew up in Ocean View. [Ocean View is a poor working class area in the south of the city. - Editor] I got involved in soccer at the age of 12. There was a man in the community that opened a local academy and I joined him.
GroundUp: What challenges have you faced in your soccer career?
Shane: I faced a lot of challenges in my soccer career because there was a lot of drug abuse and gangsters in my community. Soccer was the only reason I am where I am today because it keeps me busy and I have the passion and desire for it. Soccer also encourages me to make it big so that one day I can give back to my community.
GroundUp: Who is your role model?
Shane: Dimitar Berbatov.
GroundUp: If you could play for any Europe team which one would it be?
Shane: Of course it would be Manchester United. I have been supporting them since a young age. That team would be any youngster's dream.
GroundUp: What message do you have for the youth out there?
Shane: That you should never give up even if all the odds are against you. Fight for something you love and have a passion for. Failures in your career will lead to success one day. Never stop trying and always give your best. Only your best will determine your future.
© 2016 GroundUp.
This article is licensed under a
Creative Commons Attribution-NoDerivatives 4.0 International License
.