SJC Civil Disobedience matter postponed
|
Sibusiso Tshabalala
Brief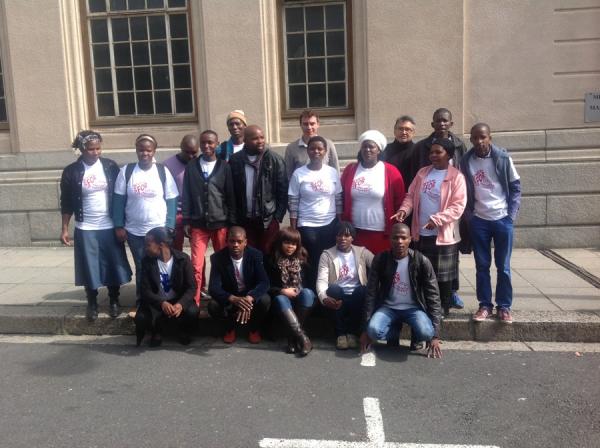 The matter against the twenty-one Social Justice Coalition (SJC) activists, who took part in a civil disobedience action last week, has been postponed to 23 October 2013. The 21 activists appeared before the Cape Town Magistrates' Court this morning.
Legal Resources Centre lawyer, Steve Kahanowitz, represented the SJC activists. Speaking after the hearing, SJC General Secretary, Phumeza Mlungwana, said that the SJC has been in communication with the Office of the Mayor (City of Cape Town), and will decide on the next course of action within the next few days. "The SJC will continue with its campaign for clean and safe sanitation," she added.
Activist Zackie Achmat, a member of the SJC secretariat, had this to say: "This is about the dignity, health and life of people who have to use unclean and unsafe toilets. The SJC has tried to convince the authorities for more than 3 years that this is an urgent matter."
Commenting on the Regulation of Gatherings Act of 1993, Achmat maintains that the provisions of the Act give the police the discretionary power to allow a demonstration to carry on. Achmat added that their act of protest was a deliberate one, informed by the severity of the sanitation crisis in the 220 informal settlements in Cape Town.
Achmat added: "Cape Town has 220 informal settlements, and 18% of Cape Town's population lives in Khayelitsha. It is the duty of the state to provide efficient services for it's poor citizens."
© 2016 GroundUp.
This article is licensed under a
Creative Commons Attribution-NoDerivatives 4.0 International License
.