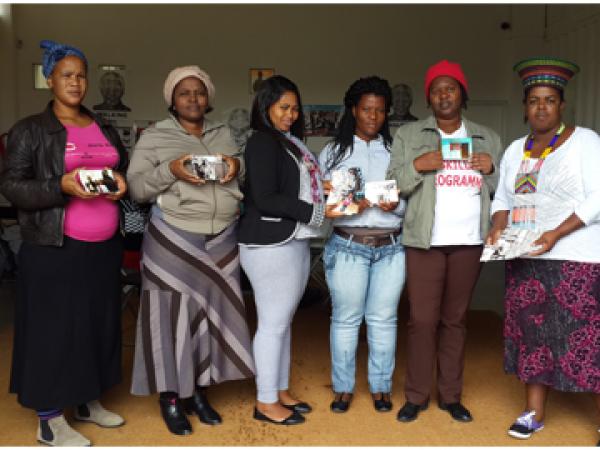 Dumisani Dabadini
Seven women from Makhaza, Khayelitsha, are making a living out of their photography. They take pictures with iPhones, upload them on social networks, and sell the images as postcards.
The project is called Heart of a Woman, and it is the brainchild of Andreas Rees.
Rees, a Canadian, visited the Ekhaya Ekasi Art and Education Centre in Makhaza as a tourist in 2012. She admired the work the women were doing at the centre, and felt a need to contribute.
Launched in November 2013, the project started with ten women from Makhaza who went for intensive photographic and social network training for two weeks. Rees also supplied the iPhones.
"We were ten when we started the project, but some of the women have left due to various personal reasons," says project coordinator and member Nwabisa Ndongeni. "I run the project with the guidance of Andrea. She also supplies all our financial needs as a project."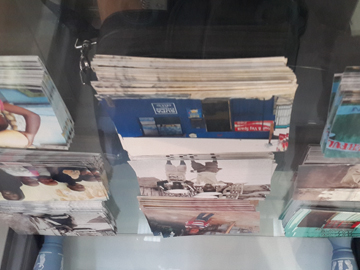 The Heart of Woman Project postcards. Photo by Dumisani Dabadini.
"Andrea has equipped me with valuable skills I never thought I would have and earn money with," says Esther Mahlasela.
The youngest member of the project, Aviwe Dalingozi, says, "I never thought I would ever own an iPhone … I have always loved being in front of the camera, but I now enjoy being behind the lens, taking pictures of beautiful places in my township, and being able to sell the pictures to visitors".
Mahlasela says the income helps her provide for her two children. "The money we make out of selling the postcards really motivates us and also helps with taking care of things at home."
Ekhaya Ekasi Art and Education Centre Manager Busisiwe Dalingozi was more than willing to accommodate the project. "Andrea visited the centre with the Uthando tourism organisation and loved our work. She contacted me a few months later to suggest starting up this Heart for Women Project. I was so excited and started organising the women immediately as I knew that this project would empower so many women".
Dalingozi says the project fits with the mission of the centre which is to empower women and get them involved in arts.
The Heart Of A Woman Project members hope to sell the postcards at major tourist sites and even outside South Africa.
You can follow the work of the Heart Of A Women Project on Twitter on @THOAWProject The facebook group is 'THOAWProject' The website
© 2016 GroundUp.
This article is licensed under a
Creative Commons Attribution-NoDerivatives 4.0 International License
.