NEWS
Police warn of smash and grab crime in Eisleben Road in Crossroads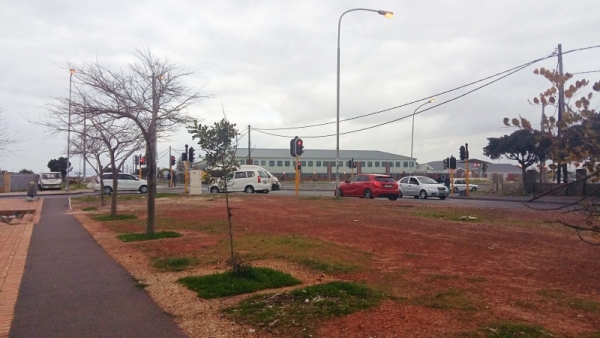 Police have warned motorists to be cautious on Eisleben Road and at the robots on Govan Mbeki Road in Crossroads.
This follows several incidents of smash and grab crime in the area.
SAPS spokesperson Constable Noloyiso Rwexana said drivers and passengers should keep valuables locked in the boot.
"People must always keep their valuables inside the boot because if they are kept on the seats they attract criminals," said Rwexana.
"Drivers and passengers are advised to keep their valuables locked in the boot. Drivers must not stop for anyone who is standing on the side of the road, especially in the Crossroads vicinity."
"People must be on the lookout for suspicious people and be vigilant when approaching robots in these roads.
Nyanga residents living near Eisleben Road say they are tired of seeing motorists being mugged in the area with nothing being done about it.
Khululwa Sibeko from Zwelitsha Drive in Nyanga said that last week Monday she saw a car being broken into at about 2pm.
"When I was crossing Eisleben Road from Zwelitsha Drive to Crossroads, I noticed three young men standing on the side of the road waiting for the robots to be red. As cars piled up at the robot a white Toyota was smashed into."
"The back window of the car was smashed into while the driver of the car was waiting for the robots to be green. He couldn't do anything since his car was behind three other cars," said Sibeko.
She said the perpetrators fled between houses in Crossroads and the owner of the car was terrified and angry. His laptop bag and other important things had been taken from the backseat.
Other witnesses to similar incidents in the area said the police took statements but did not follow up.
A resident who did not want to be named said that police often knew who the perpetrators were but little was done. Residents also often knew, but were scared that if they report the criminals, they would also become victims.
A young man from Nyanga known as Ma-V said that smash and grab was the latest crime activity. He admitted that he did it too but not in Nyanga, since he is from the area.
"The boys who smash and grab in the area are being careless because sometimes there are police vans in the area. And they do it in the same spot all the time, and one of these days they will get caught," he said.
A month ago, a GroundUp journalist in the same area witnessed a motorcyclist chasing men who had broken into a car. The motorcyclist had a gun and searched for the criminals inside Crossroads but failed to find them.
© 2016 GroundUp.
This article is licensed under a
Creative Commons Attribution-NoDerivatives 4.0 International License
.