NEWS
PE boy makes it on the American soccer scene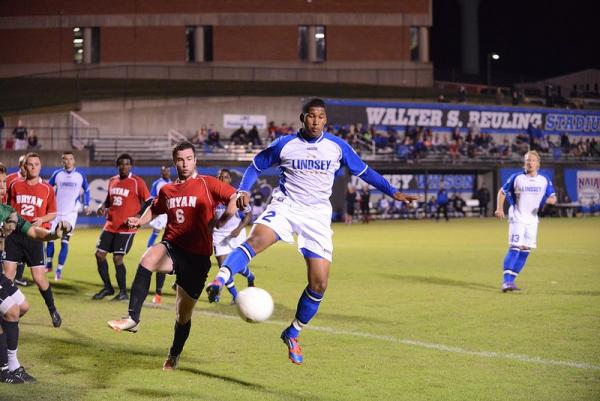 Twenty-year-old Kirk de Boer grew up in PE and is now playing football in Atlanta, USA. GroundUp spoke to him about his soccer career and how he started playing for Southern Poly.
GroundUp: What position do you play?
De Boer: I play at centre back..
GroundUp: How did you get involved in playing soccer?
De Boer: I started playing soccer when I was 7. I knew it was what I wanted to do for a career.
GroundUp: Who inspired you to play?
De Boer: My brother inspired me to start. He had seen me playing in the street and dragged me along to training one day and spoke to the junior coach at his club (Saints FC, Port Elizabeth). From then my football took flight. I made great progress and I moved up fast.
GroundUp: What is the Bayhill Tournament?
De Boer: The Bayhill Tournament is one of the biggest tournaments in South Africa, if not Africa. Teams participate from across all the different provinces. It is a great experience. I believe if you have not played that tournament you can't call yourself a soccer player from South Africa. All the stars come from Bayhill Tournament, the likes of Daine Klate, Zongo, Kermit Erasmus, Elrio, Classen and one of the biggest of all time Quinton Fortune, who has set the bar high for all young players coming from development academies. I played for SuperSport United when we won the 2010 Bayhill Tournament. We had a perfect win rate all the way to the final.
GroundUp: It was at the Bayhill Tournament where you were scouted by an American team, can you tell us more about the teams you played for?
De Boer: I played at amateur level for most of my youth, until I was 17 when I made the move to SuperSport. I was there for three years then ended my contract. After I made the great move abroad to the States where I currently study and play soccer. I played for Lindsey Wilson College, and now at the Southern Polytechnic State University, which I'm finding a blessing. I have had many prosperous experiences in soccer which I wish to continue and take it all the way to the pro level.
GroundUp: Tell us about your career, how it changed your life?
De Boer: My career in soccer has certainly been on a great path with God putting everything in place with every move I have made, making my stay a blessing and a learning experience. I have grown so much as a player and as a person. Sacrifices come with wanting to make it in soccer, so it's sure not something that's comes easy. If one is use to mommy's food and pampering it teaches actualization in life, finding your feet and to be dependent on yourself.
GroundUp: Who is your role model?
De Boer: My role models have always been God, myself and positive people that have something to add to and not take from my life. Also, my brother Shane de Boer who has taught me a lot throughout my youth. I would say Daine Klate is also like a brother to me. He has been an inspiration, an icon to aspire to be like, with his positive attitude toward the game and as a person.
© 2016 GroundUp.
This article is licensed under a
Creative Commons Attribution-NoDerivatives 4.0 International License
.