Official threatens to withhold disability grant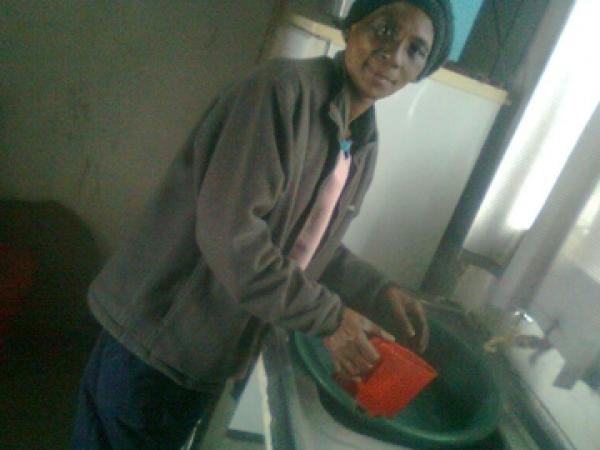 Nyanga resident Violet Mkhape, 45, has been waiting for eight months for her monthly disability grant - and one official told her she wouldn't get it because she told her story to GroundUp.
Mkhape applied last June for a disability grant of R1,350 when she became unable to work.
In August, when the money should have been due, she was told to return to the Mitchells Plain SASSA office in November.
But in November, she was told to return in December; in December, she was told that the managers were not available to sign off the backpay of the grant.
After another unsuccessful visit, she turned to GroundUp and GroundUp went with her to the office in January, only to be told that the managers were on holiday.
Goolam Hassan, an operations manager at the office, said that they could not assist Mkhape because there were many people who faced the same challenges as her.
GroundUp published her story (under an assumed name) on 22 January.
When she returned to the offices on 28 January, she was told going to the media to report SASSA was a bad move. "The official said to me that the journalist you bought will get paid but you will not, so go to court and report SASSA if you think you're cleverer than us," she says.
"The official said to me that I should have waited because my money was going to be ready for me as soon as it was signed off by his senior management," says Mkhape.
When she returned on 28 March she was told to apply for a grant again like any other applicant. She is worried that she will not get the money owed to her from last August if she applies as a new applicant.
The South African Constitution guarantees the right to social security.
Mkhape lives in a one-bedroom house in Nyanga. She has a 12-year-old son who is dependent on her for school, food and other expenses.
"For more than eight months I had no source of income and still I have to support my son. Sometimes I eat only two slices of bread a day. At least my son eats at school through the feeding scheme."
"I do not know why SASSA is doing this to me, I am an old woman. I can't keep asking people for assistance, it's embarrassing," she says.
She says she can't get medication from the local clinic because she has given her identity document to a moneylender, and she can't afford to buy medication from a pharmacy.
Seven days after first asking SASSA for comment on Mkhape's case, GroundUp received an email from SASSA Western Cape communications manager Shivani Wahab, who said that a team had been sent to her address as indicated on the SASSA system, but that Mkhape could not be found or reached on her cellphone.
"SASSA Western Cape would like to finalise this case as a matter of urgency. It will therefore be appreciated if you can provide us with the most current address and contact details of the applicant in order to assist us in conducting a home visit in order to expedite the finalization of this case."
Dodgy people are suing us. Please support us by contributing to our legal costs and helping us to publish news that matters.
© 2016 GroundUp.
This article is licensed under a
Creative Commons Attribution-NoDerivatives 4.0 International License
.