New township hotspot for gays and lesbians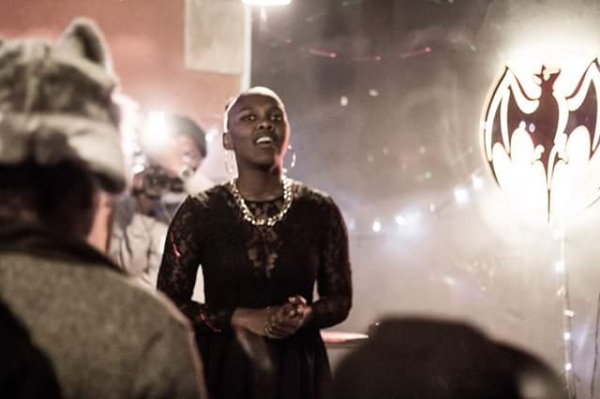 Gays and lesbians in the townships don't have to travel to town and other suburbs for entertainment. The vibe and the chillaz are brought to them in a full bucket by Bambeke NgeNtanjana Entertainment in their own Kasi (township).
Leletu Ntanjane, 34, known as Ledza, who was born in Gugulethu, says she founded her entertainment company because she was tired of hearing only sad stories about people being raped, murdered or victimised when they went out to have fun in public places. She says she wanted to create a safe space where people felt free and had a good time. At the moment she is using her Hazeldean home as the venue.
Ntanjane has been in the entertainment business for more than 10 years.
After matriculating at 16, she studied mechanical engineering at Cape Peninsula University of Technology but dropped out after three years. She did a short course in sound engineering, and worked at Bush Radio as a sound engineer.
"While I was still a student I used to host small parties with friends and we became known for hosting the best parties in the township. At the time I was only 19, but I was very successful at what I did."
She says at the time the events did not target gay and lesbian audiences. "Back then I was just a girl who did events with boys. Maybe I was a tomboy, I did not know much about being lesbian or gay," says Ntanjane.

Leletu Ntanjane in her home which is also used to host events. Photo supplied by Bambeke NgeNtanjana.
After many years of hosting parties and selling refreshments to make profit, an activist friend suggested that she should host events for gay and lesbian people who did not have safe places to hang out in the township.
"I did not hesitate to take her advice even though I was scared about how my neighbours would respond to the crowds since the parties were in my house."
The events were a great success, she says. Gay people and lesbians from different parts of Cape Town gathered together, mingled and shared life stories.
The name Bambeke Ngentanjana (held by the rope), other than being her surname, is about holding together the gay and lesbian community, she says.
One of the main things that motivated her was an incident in a lesbian club in the city where a bartender sidelined her because she was black. She says she couldn't understand how a lesbian club could discriminate against another lesbian just because of skin colour.
When she told her friend what had happened, she was shocked to be told the treatment was frequent and some people got used to it.
For Ntanjane that was a turning point and she was decided to use her skills at organising events to start a business and create a platform for gay and lesbian people in the township to showcase their talents, from poetry, singing, DJ-ing and other forms of art.
"I want to buy a house where I can open a studio and a lounge where people can come anytime to sit and chill and those who wants to be artistic can also do so," she says.

One of the events organised by Bambeke Ngentanjana.
Dodgy people are suing us. Please support us by contributing to our legal costs and helping us to publish news that matters.
© 2016 GroundUp.
This article is licensed under a
Creative Commons Attribution-NoDerivatives 4.0 International License
.